Product parameters: 230V/60Hz 1650W
Item weight:5.41LB
Product Dimensions: 7"D x 11"W x 9.5"H
[Smart toaster] toast quickly, toast evenly. With two independent controls, you can toast two different types of bread at the same time. In addition, the toaster has 6 variable browning settings from crispy to very crispy, from golden to very gold, just choose the perfect tanning tone you like! And just wait a few minutes, you can get a delicious breakfast.
[Choice as you wish] The stainless steel toaster has 4 extra wide bread slots, perfect for a variety of toasting processes from thick to thin slices, such as thick cut bread, flades, waffles, toast, hot rolls and so on. You can toast bread as you like, suitable for your family.
[Multifunctional Settings] The 4-slice toaster meets your different toast needs and lets you enjoy delicious breakfast every day. Cusimax toaster features with 3 settings including defrosting, reheating and cancelling. The defrosting setting is used to effectively and quickly freeze bread. The warm-up setting is useful for warming up cold bread. With the demolition setting you can stop toasting at any time.
[Comfortable Design] With the high stroke toaster you can easily check and pick up smaller slices. And the toaster features a removable crumb tray, so you can easily and quickly remove crumbs or dirt after toasting.
[Excellent service] CUSIMAX toaster comes with a 18-month warranty. If you have received a defective item or have any questions during use, please feel free to contact us. We will do our best to help you and provide you with the best service.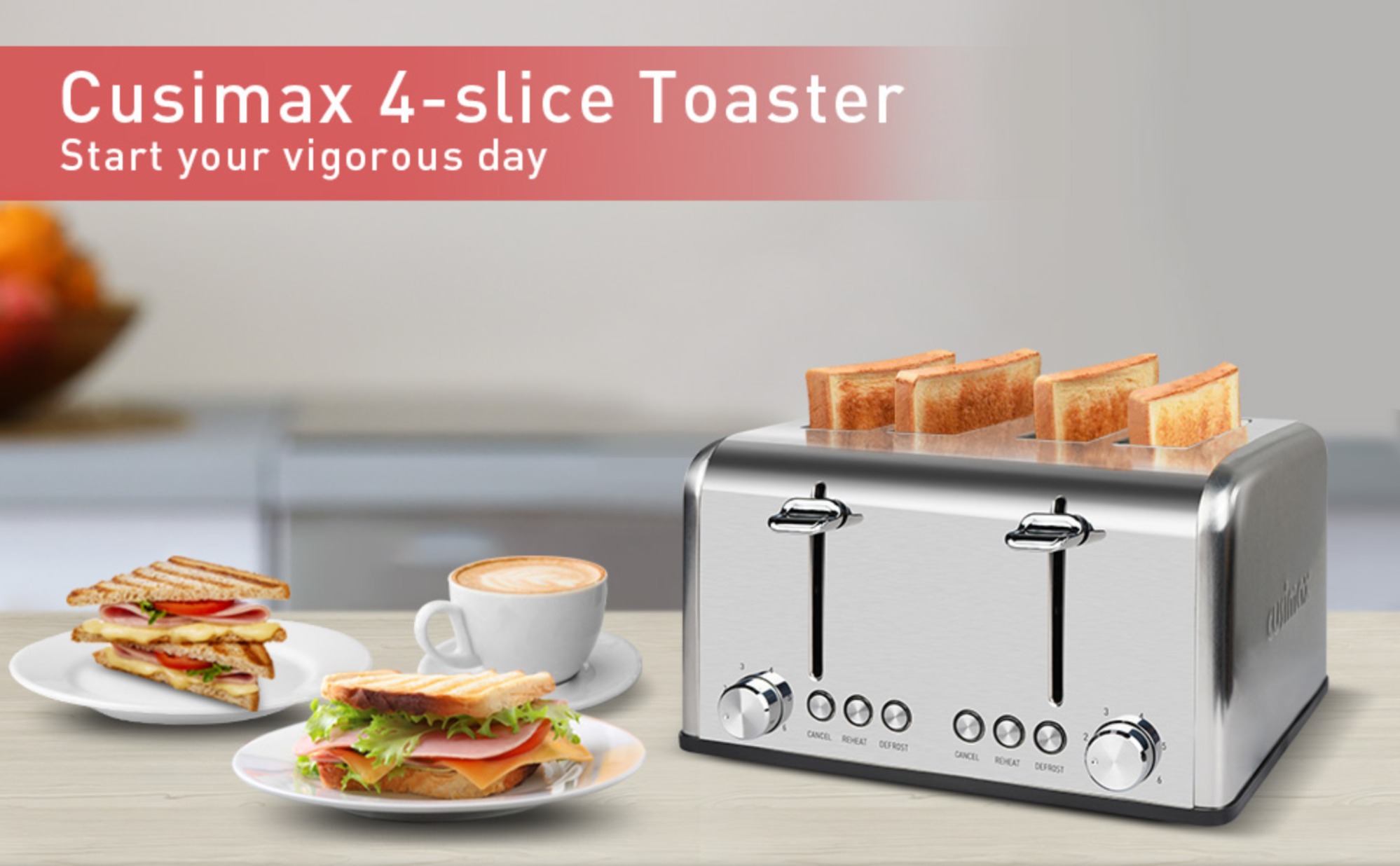 Enjoy your healthy and delicious breakfast with the Cusimax 4-slice toaster. Whatever breakfast you like, toast, flaps, waffles or sandwiches, the stainless steel toaster will meet your many needs. Whatever you want crispy, the toaster has multiple browning settings from which you can choose, just follow your heart
Cusimax smart toaster so you have joy and efficiency.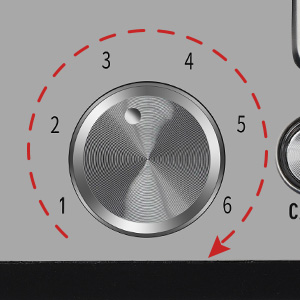 Adjustable browning settings
Cusimax toaster has 6 browning settings from crispy to very crispy, just choose your preferred tanning tone!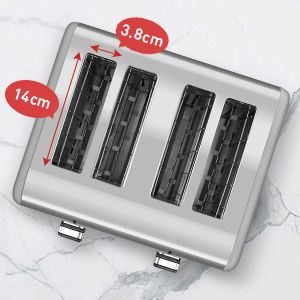 Extra wide slots
The toaster has 4 extra wide slots and can be used for a variety of breakfast needs such as toast, muffins, fladen etc.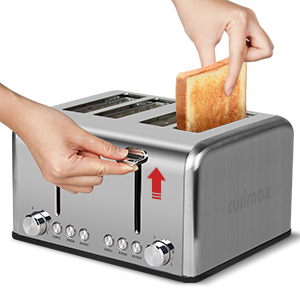 High lift lever
Equipped with a high lifting lever, you can easily remove the smaller slices from the toaster without burning your fingers.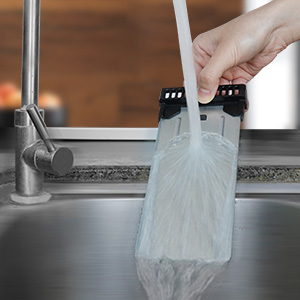 Removable crumb tray
The tray is located at the bottom of the toaster and effectively prevents the kitchen worktop from getting dirty and messy. And easy to clean.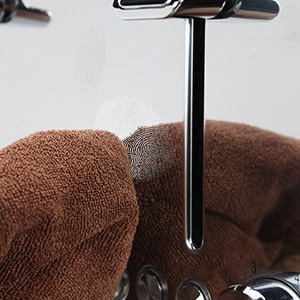 Stainless steel case
The toaster is made of stainless steel. If you leave fingerprints on the toaster, simply wipe it with a damp cloth.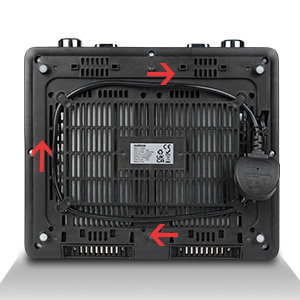 Convenient cable storage
When you are finished with the toaster, gently pull it out and the cable can be easily wound.