Product parameters: 220V/50Hz 1650W
Item weight:5.41LB
Product Dimensions: 7"D x 11"W x 9.5"H
[Smart Toaster] Toast quickly, toast evenly! With two independent controls, that means you can toast two different kinds of bread at the same time. Not only that, the toaster features with 6 variable browning shade controls from crispy to very crispy, from golden to very golden, just choose the perfect browning shade you like! And just wait a few minutes, you can get a tasty breakfast.
[Choosing you like] The stainless steel toaster comes with 4 extra-wide bread slots, perfect for a variety of toasting from thick to thin slices, such as thick cut bread, crumpets, waffles, toasts, hot cross buns and so on. You can toast some bread as you like, suitable for your family.
[Multifunctional Settings] The 4 slice toaster meets your various toasting needs and lets you enjoy the delicious breakfast everyday. Cusimax toaster features with 3 settings, including defrost, reheat and cancel. The defrost setting is to frozon bread effectively and quickly. The reheat setting is useful for warming up cold bread. The cancel setting allows you to stop toasting at any time.
[Convenient Design] The high lift design toaster lets you check and pick up smaller slices easily. And the toaster includes a removable crumb tray, that means you can clean up crumbs or mess easily and quickly after toasting.
[Excellent Service] Cusimax Toaster comes with an 18-month warranty. If you received a defective item or have any questions during use, please feel free to contact us. We will try our best to help you and offer the best service to you.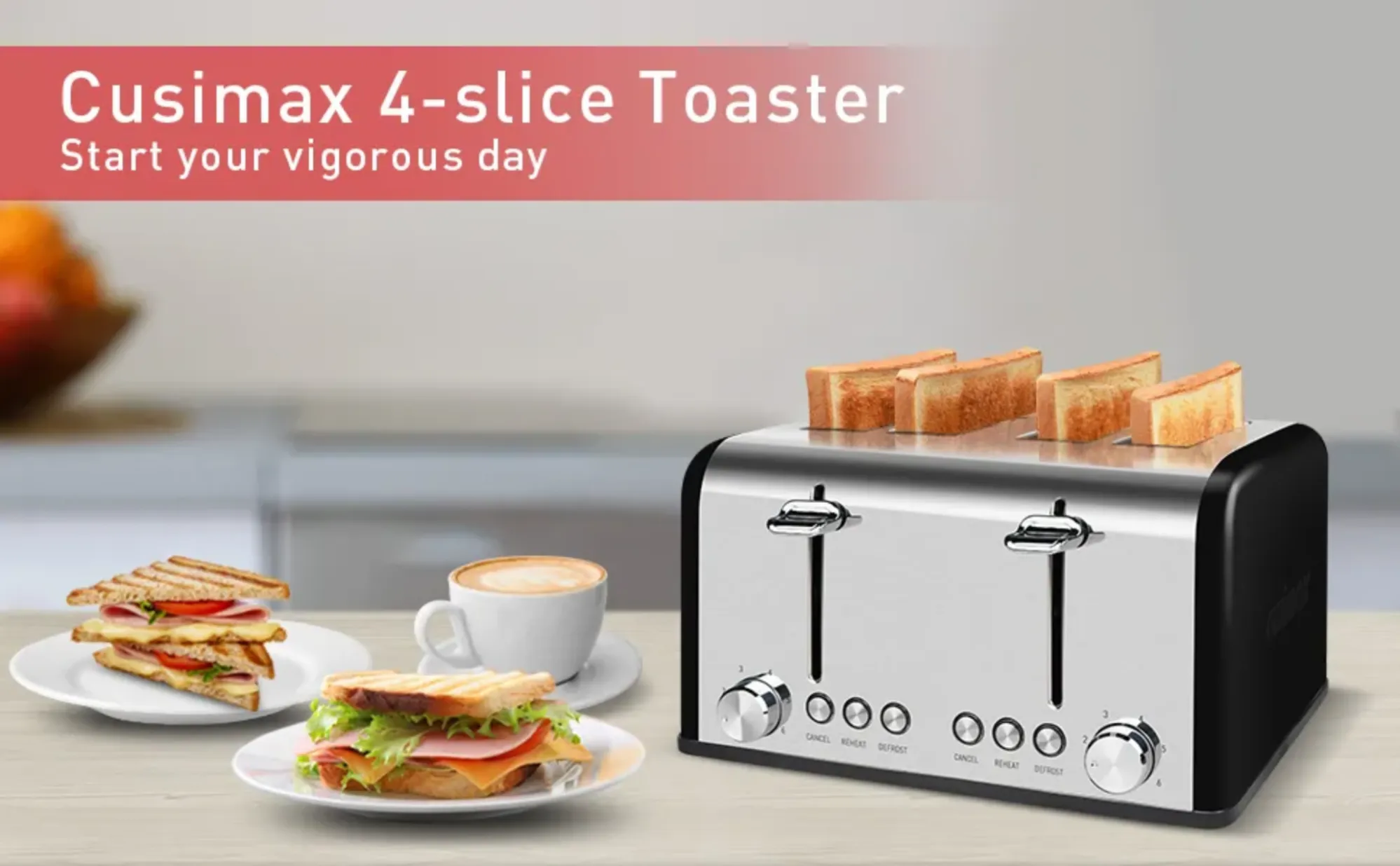 Enjoy your healthy and delicious breakfast with Cusimax 4-slice toaster. Whatever breakfast you like, toast, crumpets, waffles or sandwiches, the stainless steel toaster can meet your many needs. Whatever crisp you want, the toaster has multiple browning shade settings for you to choose, just follow your heart!
Cusimax smart toaster, let you get enjoyment and efficiency.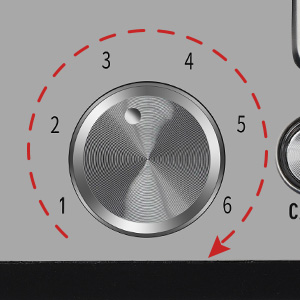 Adjustbale Browning Shade Settings
Cusimax toaster has 6 browning shade settings from crispy to very crispy, just choose your favorite browning shade!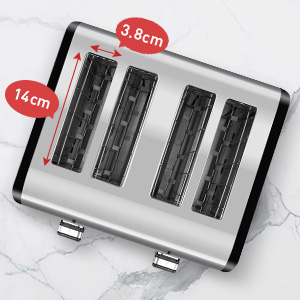 Extra-Wide Slots
The toaster comes with 4 extra-wide slots, it can meet a variety of your breakfast needs, such as toast, muffins, crumpets and so on.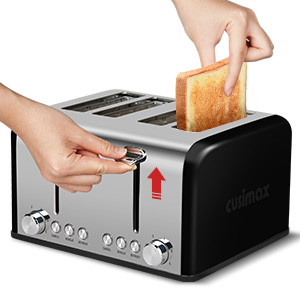 High Lift Lever
Equipped with high lift lever, that means you can easily to remove the smaller slices from the toaster without burning fingers.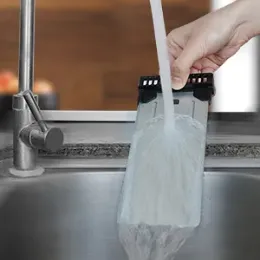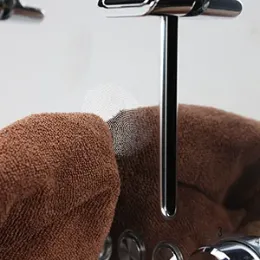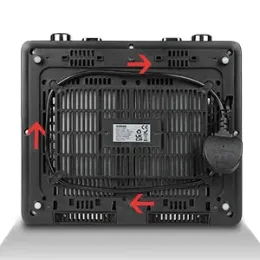 1.Removable Crumb Tray
The tray is at the bottom of the toaster, it effectively prevent kitchen countertop from dirty and messy. And easy to clean.
2.Stainless Steel Body
The toaster is made of stainless steel. If you leave fingerprints on the toaster, just wipe it with a damp cloth.
3.Handy Cord Storage
When finished using the toaster, gently unplug it and the cord can be easily wrapped up.