Product parameters: 120V/60Hz 300W
Item weight:6.6LB
Product Dimensions: 12.59*9.84 *8.27(IN)
[Smart Control Panel] The temperature range of the dehydrator is between 95℉ and 158℉, you can adjust it to the desired temperature according to your needs. At the same time, the machine has a 0-24H timer, which automatically shuts down after the work is completed.
[Large Capacity] There are 5 layers of drying space, the tray height is adjustable (1.5cm or 3.2cm per layer), the tray is BPA free, you can use it with confidence.
[360°Even Dehydration] The bottom mounted fan and heating element provide 360° airflow circulation for optimal drying without rotation.
[Easy to store and clean] The size is 12.59*9.84*8.27(IN), it takes up little space. The tray can be cleaned with a sponge or damp cloth.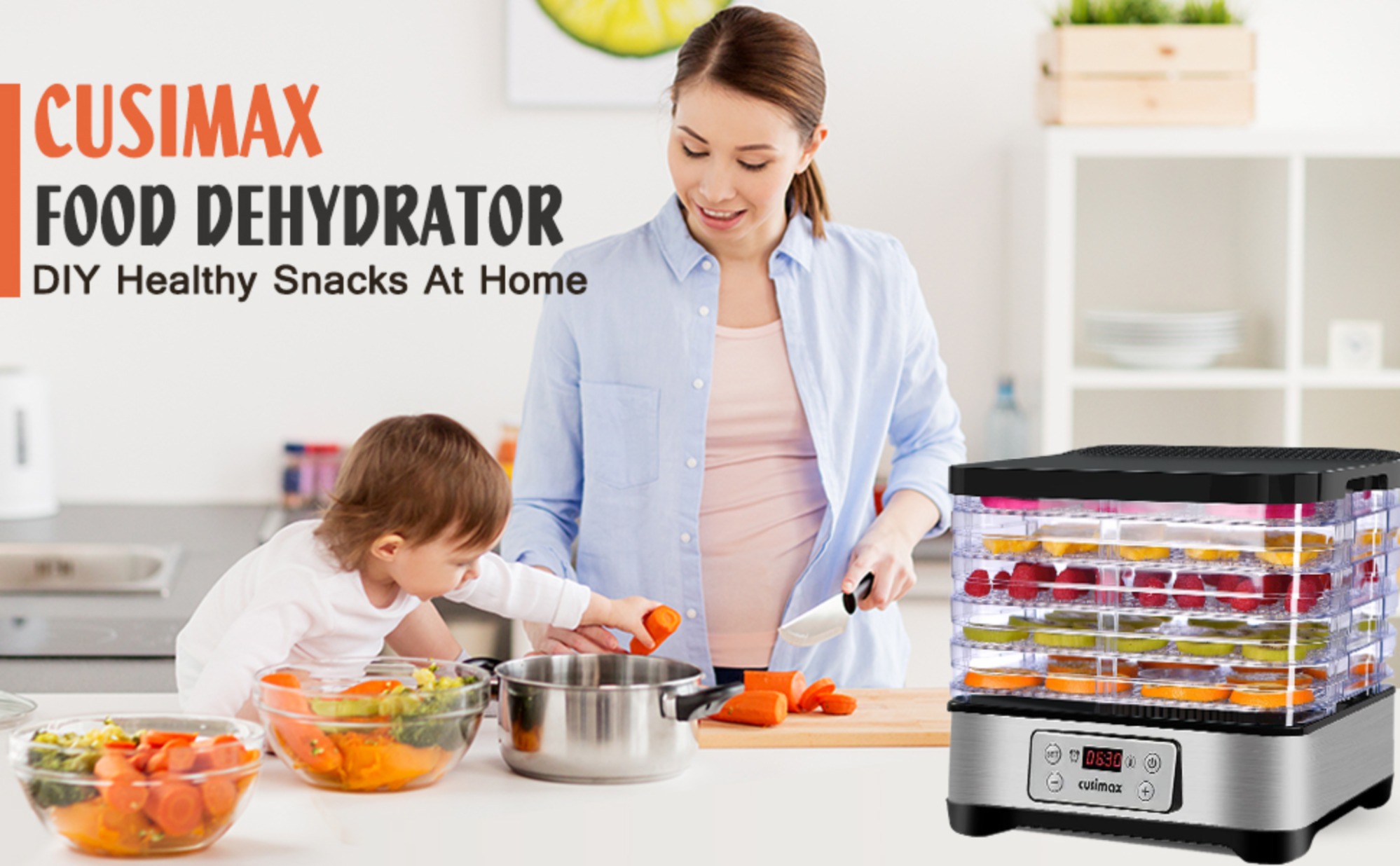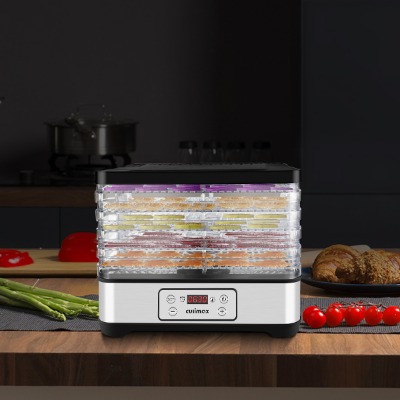 CUSIMAX Food Dehydrator imitates the natural air-drying process, drawing out the moisture from food which allows it to keep for a long time while retaining its taste and giving it a pleasing, soft texture. Retains its original flavor without preservatives.
Selling Points:
Less water content, fewer calories
Preserve food for a long time
Make your own healthy snacks
Dry backpacking food for outdoor adventurers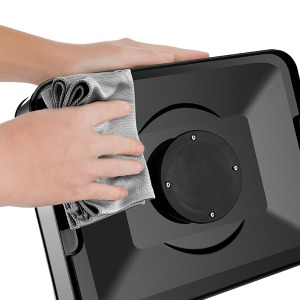 Easy to Clean & Store
The dehydrator is detachable and the trays are dishwasher safe.You can also wipe the case easily with a damp cloth.
The size of this dehydrator is 12.59 x 9.84 x 8.27in(LxWxH), item weight is 6.6 Pounds, it is easy to store.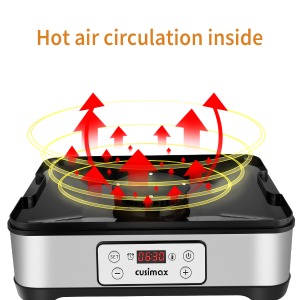 Retain the Original Flavors
360°evenly dehydrating retains the natural flavors of foods without additives or preservatives.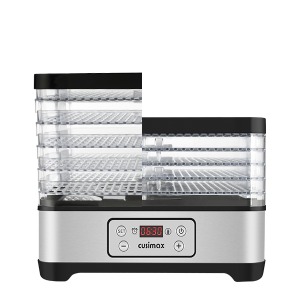 Two different interlayer height
Two ways to place and different sizes:Rotate food trays 180 degrees together,to get different heights, 3.2cm and 2cm. The rotated trays design is suitable for different size of food.