[Dual cooling area] The upper temperature range is 37-50 ° F, and the lower temperature range is 54-64 ° F. The temperature display unit can be switched between ° C and ° F as required.
[Adjustable wine rack] The wine cabinet refrigerator is equipped with 2 iron wires and 3 beech shelves. The wooden frame can be moved according to your needs to maximize the storage space.
[Charcoal filtering system] It is equipped with an activated carbon filtering system to ensure the air purity and cooling efficiency, and to keep a tasteless cabinet for storing your high-quality wine.
[Visual window] It allows you to see the wine clearly, so that you can quickly take out the wine you want
Product Details
Brand
CUSIMAX
Model
CMRG-200
Power
115V-60Hz,100W
Weight
123.49LB
Size

26.69*27.24*38.78 Inch

Material
Stainless Steel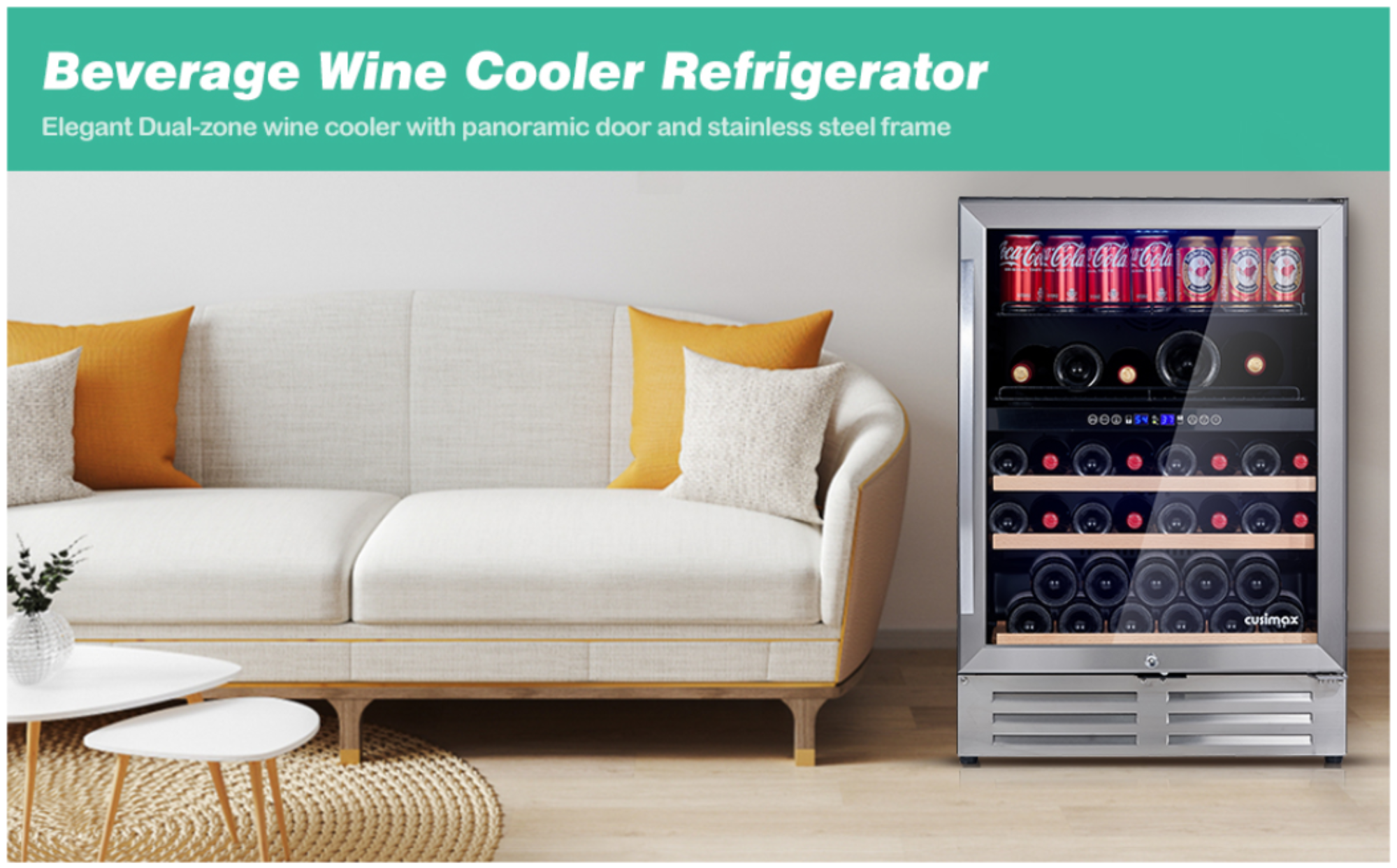 CUSIMAX wine cooler can maintain a stable temperature like a traditional wine cellar, perfectly refrigerate your wine, always have the best taste. Find a perfect store place for your drinks and wine and free up tons of space in your regular refrigerator.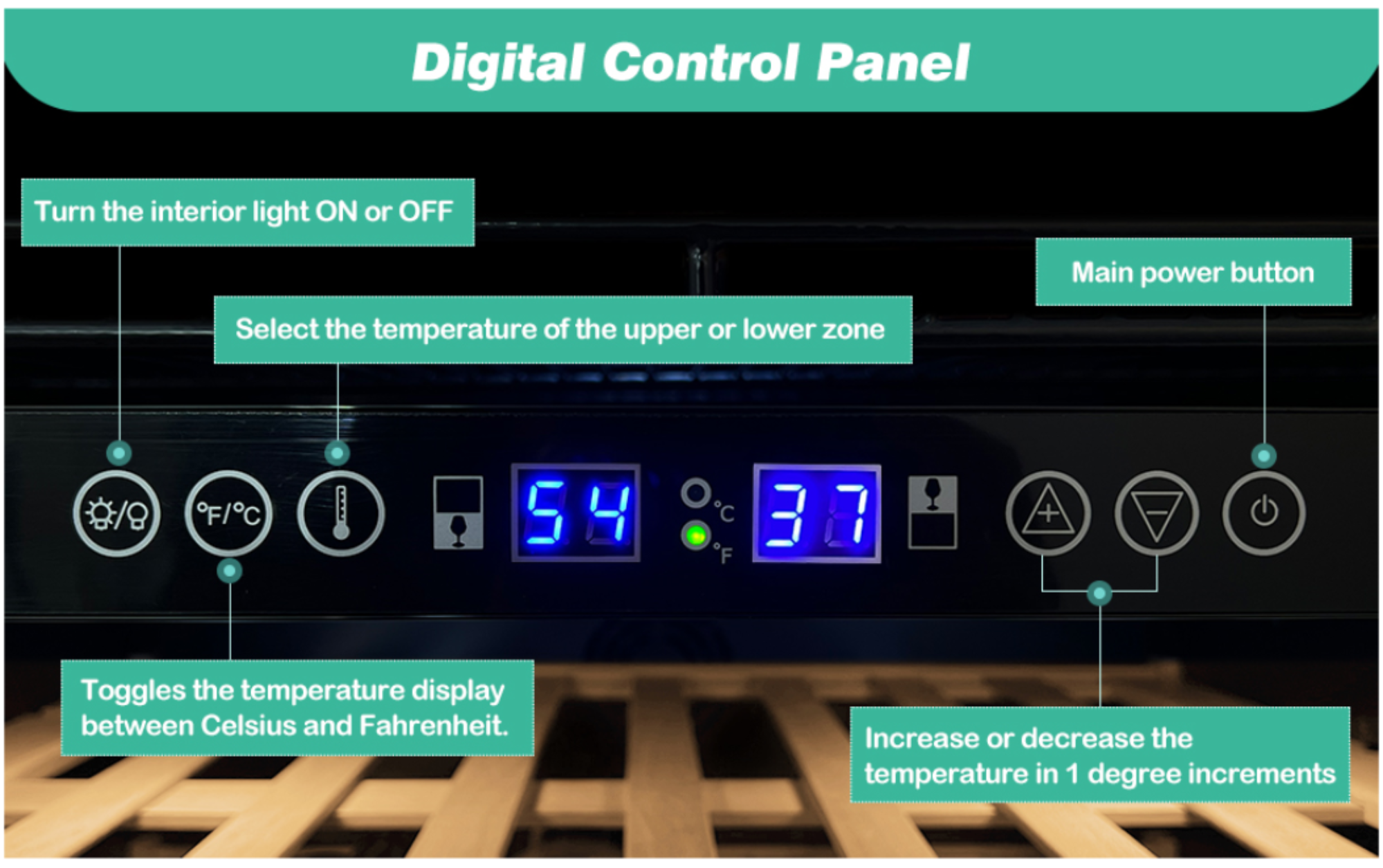 The upper zone offers a range of 37-50°F for beverage, white and rose wine;
While the lower zone offers a range of 54-64°F for red wine.

Switch the temperature display units between°C with °F as you wish.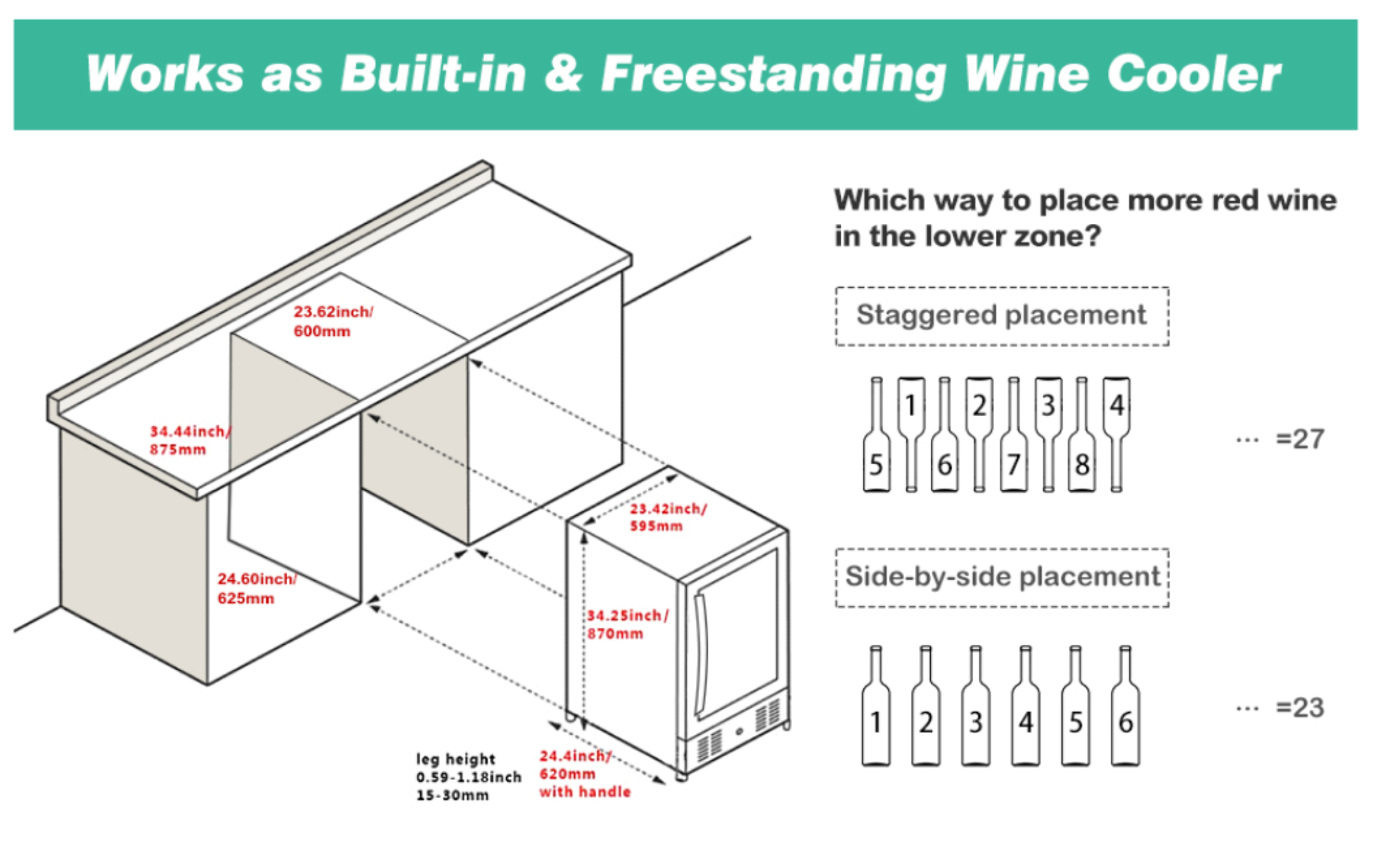 The lower zone can hold up to 27 standard 750ml 2.75" Bordeaux bottles, and when you be disassembled while storing larger bottles, which will decrease the stated bottle capacity.