Product parameters: 220V/50Hz 2100W
Item weight:6.81LB
Product Dimensions: 10.63*10.63*2.00(IN)
[2100W Infrared Burner Heats Up Faster] - Our infrared burner is equipped with 900W and 1200W heating elements. Compared with the hot plate burner, the infrared burner adopts the far-infrared energy assembly technology, which can achieve vertical heat conduction. It can minimize heat loss and save energy. At maximum power, the infrared burner can boil 1L of water within 5 minutes. It can meet your different daily cooking needs.
[Compatible For All Types Of Cookware] - This electric hob comes with 2 different diameter glass heating surfaces that are 15CM and 18CM. Different from an induction cooktop, our infrared burner is compatible with all flat and heat-resisting cookwares. Works with cast iron frying pans, stainless steel pans, aluminum pans and more, suitable for daily use. Due to its small size and lightweight, it is easy to carry and store. It is an ideal choice for dormitories, offices, RVs and camping.
[Individual Variable Temperature Dials] - The power and temperature of the hob are controlled by the power dial; our heating plate features 2 individual variable temperature dials for added convenience and control, just turn the knob to the desired position as per your cooking needs. It can realize the functions of warming, boiling, simmering, stir-frying, frying, deep fry and so on. Make cooking so convenient.
[Safety & Durable Design] - Our infrared cooktop works by far-infrared heating and has no electromagnetic radiation, it is harmless to the human body. Temperature is regulated by a thermostat. Stainless steel surface built to withstand frequent use. The crystal glass plates can be wiped with a damp cloth, easy to clean. Non-slip feet ensure safe use. Equipped with a thermal fuse for overheating protection.
[Customer Service]- We offer an excellent 30-day hassle-free return policy and 18-month warranty. If there is any quality problem, you can contact us for a free replacement. We will reply within 24 hours and provide you with the best service.

CUSIMAX DOUBLE INFRARED HOT PLATE
INDISPENSABLE ASSISTANT IN YOUR KITCHEN
The hot plate provides cooking convenience and flexibility to your kitchen. It is extremely suitable for the moment when you need an extra burner or microwave, or as a substitute, a kitchen stove to entertain a large group. It also comes in handy when you have a small working area. All of these troubles are a piece of cake for our CUSIMXA Hot Plate.
CUSIMXA Hot Plate Great for Your Daily Life:
1. No noise at work
2. Easy to operate and clean
3. Works with all types of cookware
4. Infrared heating without flame and radiation, available for pregnant women.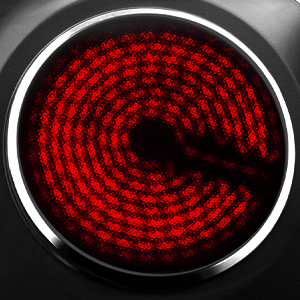 Infrared Heating Elements
The hot plate is equipped with 900W and 1200W infrared heating elements, it reaches the heat you need within minutes and heats food more efficiently. Work with all types of cookware respectively in diameter of 15CM and 18CM.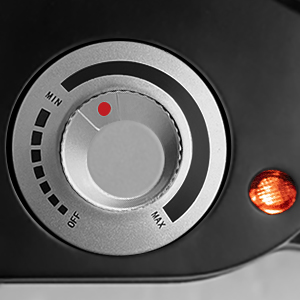 Adjustable Temperature Control Knobs
This electric hob comes with 2 individual control knobs that easily meet your different cooking needs. From slow steaming to boiling water, make cooking so convenient.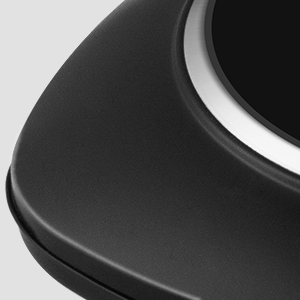 Stainless Steel Body
The body of the hob is made of high-quality stainless steel and the surface is made of glass-ceramic. After cooking, it can be easily cleaned by wiping with a damp cloth. And stainless steel housing is durable enough to withstand frequent use.
Enjoy Your Daily Cooking with CUSIMAX Double Infrared Hot Plate.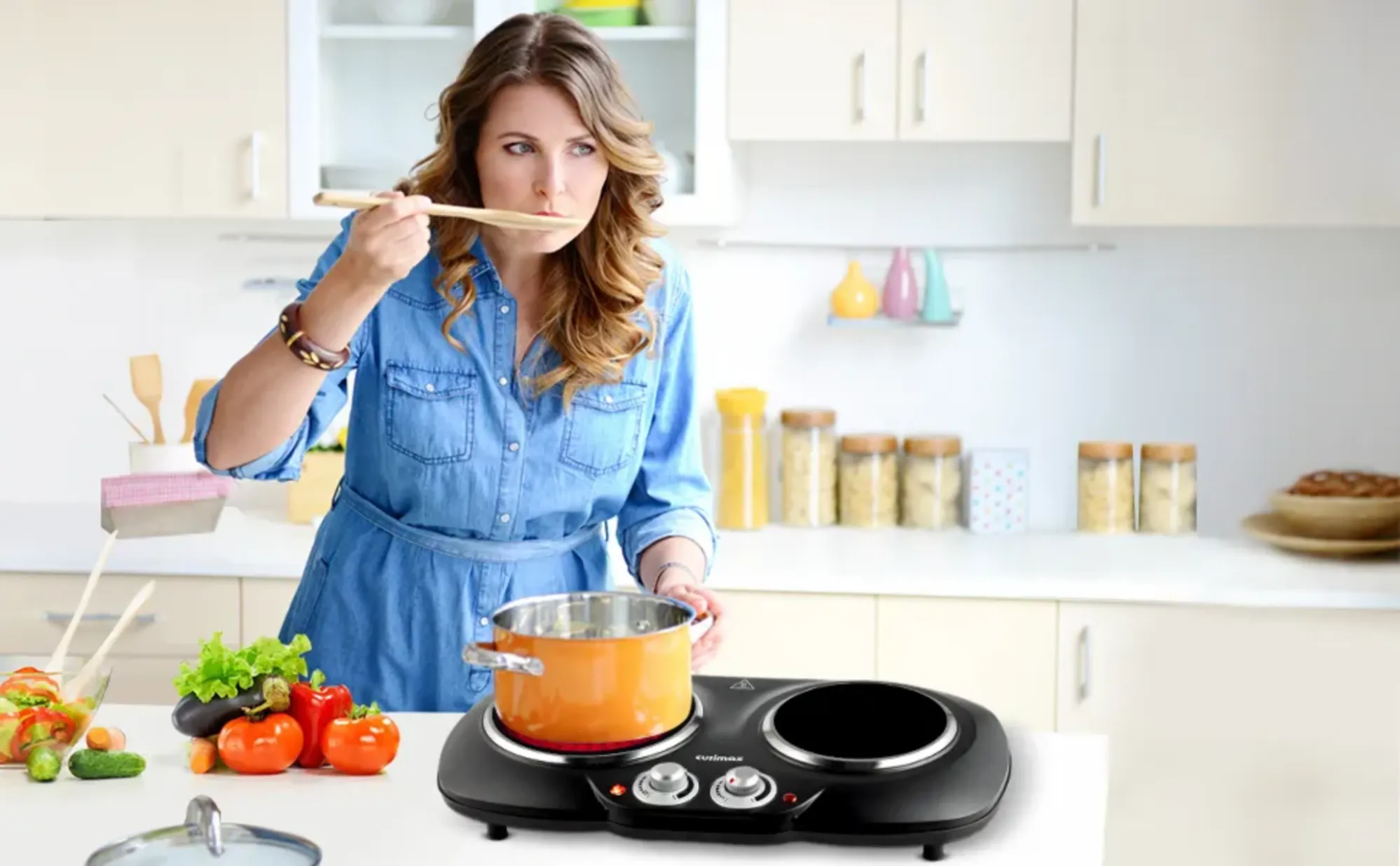 USAGE & NOTICE:
1. It takes about 20 minutes for the burner to cool completely, which keeps the food warm after use.
2. Please don't touch the body of the burner during use, because the surface of the burner is made of stainless steel, which will cause heat conduction.
3. Never use harsh abrasives, steel wool pads or caustic cleaners on any part of the hot plate as they may scratch the surface or damage the unit.
SUITABLE FOR ALL OCCASIONS
Thanks to its compact and lightweight design, the portable hob is easy to carry, you can take it anywhere you want. It is suitable for both indoor and outdoor use such as kitchens, offices, parties, gardens, camping and more.