Product parameters: 220V/50Hz 2500W
Item weight:8.8LB
Product Dimensions: 20.87*8.78*3.54(IN)
[Suitabl For All Type Of Cookware] Suitable for all cookware with diameter sizes of 7.4+6.1 inches, heats the cookware efficiently and reduces heat loss.
[Multi-purpose] Can be used for hot sauce, fried steak, fried chicken, etc., and can be cooked in a small space.
[Easy for Independent Cooking] You can cook two dishes at the same time without a stove. Equipped with non-slip feet, the electric stove is not easy to move.
[Safe And Easy To Clean] With temperature overheating protection, the stainless steel body is easy to clean. It's still pretty even with regular use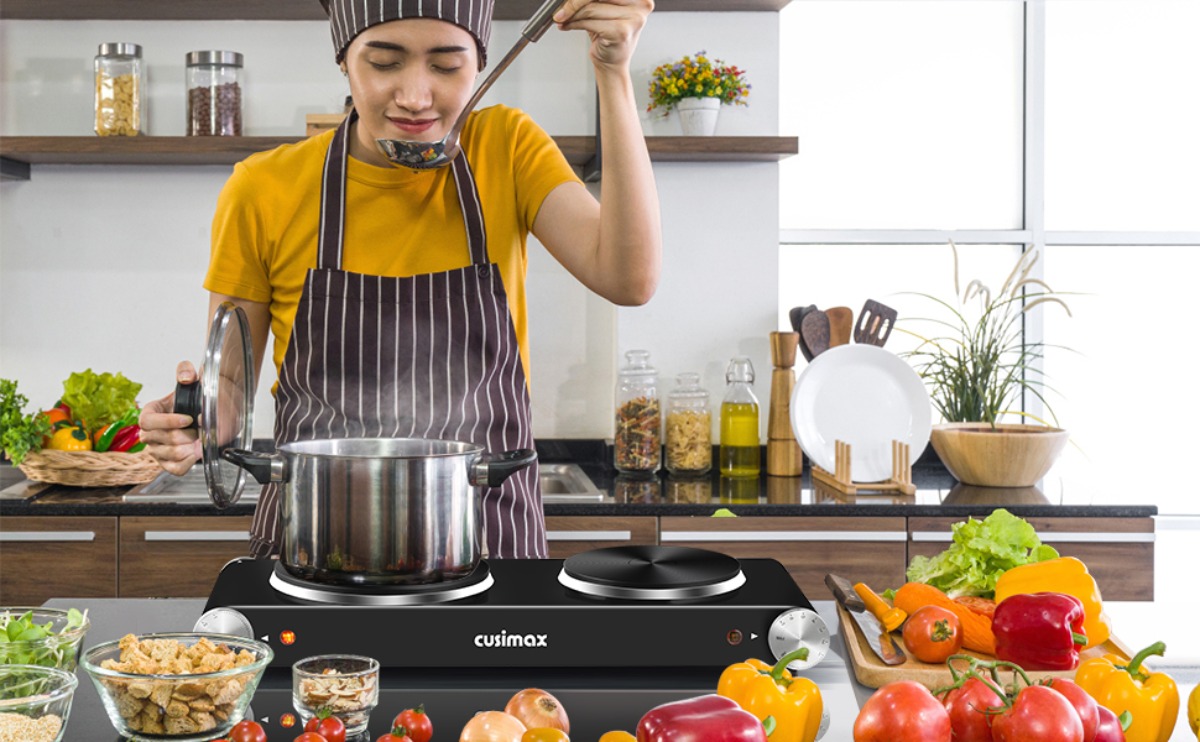 Paneles dobles y temperaturas ajustables
CUSIMAX 1000 W + 1500 W de hierro fundido, sea su asistente indispensable en la cocina
Proporciona flexibilidad para cocinar en tu cocina
Equipado con placas calefactoras de 1000 W+1500 W y discos de selección individuales de temperatura variable, esta placa de cocción de hierro fundido es adecuada para todo tipo de utensilios de cocina con un diámetro de 18 cm y 15 cm. Ella puede freír, cocinar, hervir a fuego lento y mantener
Gracias a su diseño compacto, la placa de cocción infrarroja portátil es ideal para alojamientos estudiantiles, oficinas, camping, autocaravanas/caravanas, casas de vacaciones, uso diario o entretenimiento, o puede preparar diferentes platos como un dispositivo de cocina adicional en la ajetreada cocina al mismo tiempo. Ahorre tiempo.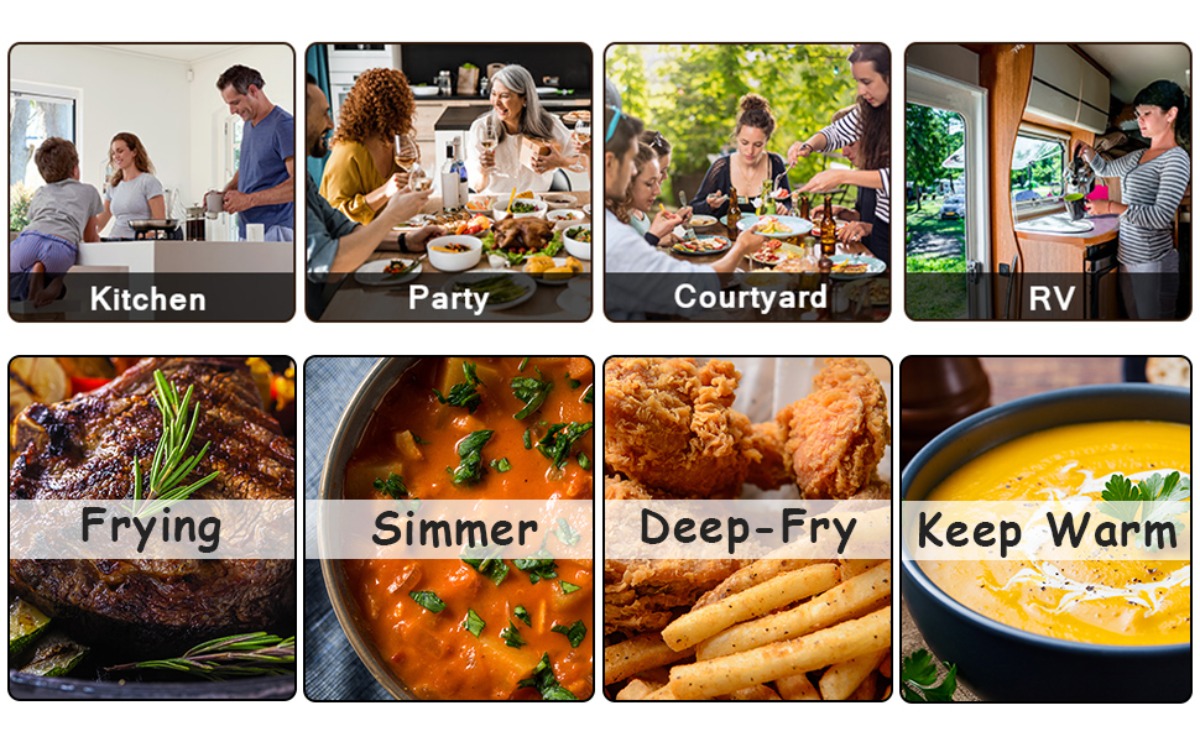 Recuerdo amigable:
La placa de cocina CUSIMAX cuenta con protección contra sobrecalentamiento y termostato. Se apaga automáticamente cuando la temperatura es demasiado alta. Es un fenómeno normal.Si usa la placa de cocina por primera vez, el dispositivo puede emitir vapores durante hasta 15-20 minutos. Esto se debe a los materiales protectores en los elementos de calentamiento. No hay necesidad de preocuparse, el vapor se disipa después de un uso múltiple. Por favor, no toque el cuerpo de las placas durante el uso, ya que la superficie del quemador está hecha de acero inoxidable, ya que esto conduce a una conducción de calor. Se tarda unos 20 minutos en enfriar por completo, lo que mantiene la comida caliente después de su uso. Nunca use abrasivos afilados, almohadillas de lana de acero o detergentes corrosivos en partes de las placas de cocción, ya que pueden rayar la superficie o dañar el dispositivo.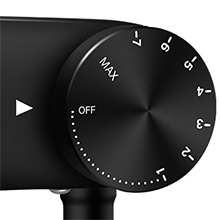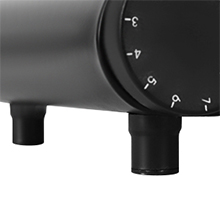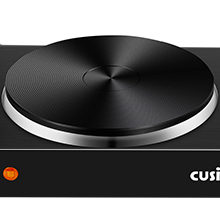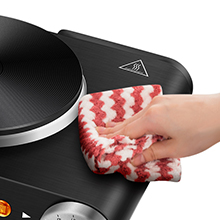 1.Temperatura variable
La placa de cocción dispone de un botón controlado termostático individual, simplemente gira el botón giratorio en la posición deseada según tus necesidades de cocción.
2.Pies de goma antideslizantes
Que la placa de cocción no se mueva casualmente durante la cocción, lo que mejora la seguridad.
3.Calentamiento rápido
Placa doble de hierro fundido de 1000 W y 1500 W, compatible con todo tipo de utensilios de cocina. calentamiento rápido
4.Fácil de limpiar
La superficie calentada del cristal es lisa y fácil de limpiar. Después de su uso, limpie con un paño limpio después de enfriar.