Item weight:21.1LB
Product Dimensions: 21.2 x 21.2 x 12 inches
[High Temperature Resistant] Enamel is the primary coating and can withstand high temperatures up to 1472°F. Equipped with adjustable dampers to help control grill temperature to increase or decrease oxygen in the grill.
[Large Capacity] The main cooking area is 268 square inches and can hold 8-9 burgers or all your favorite grilled food at a time. Equipped with three different cooking heights simultaneously (29/31/33 inches)
[Convenient And Easy To Move] The grill is foldable and equipped with wheels to move the grill easily. Features anti-scald handles and foldable storage side shelves.
[Easy to Clean] The grill is made of zinc, which is rust-proof and easy to clean.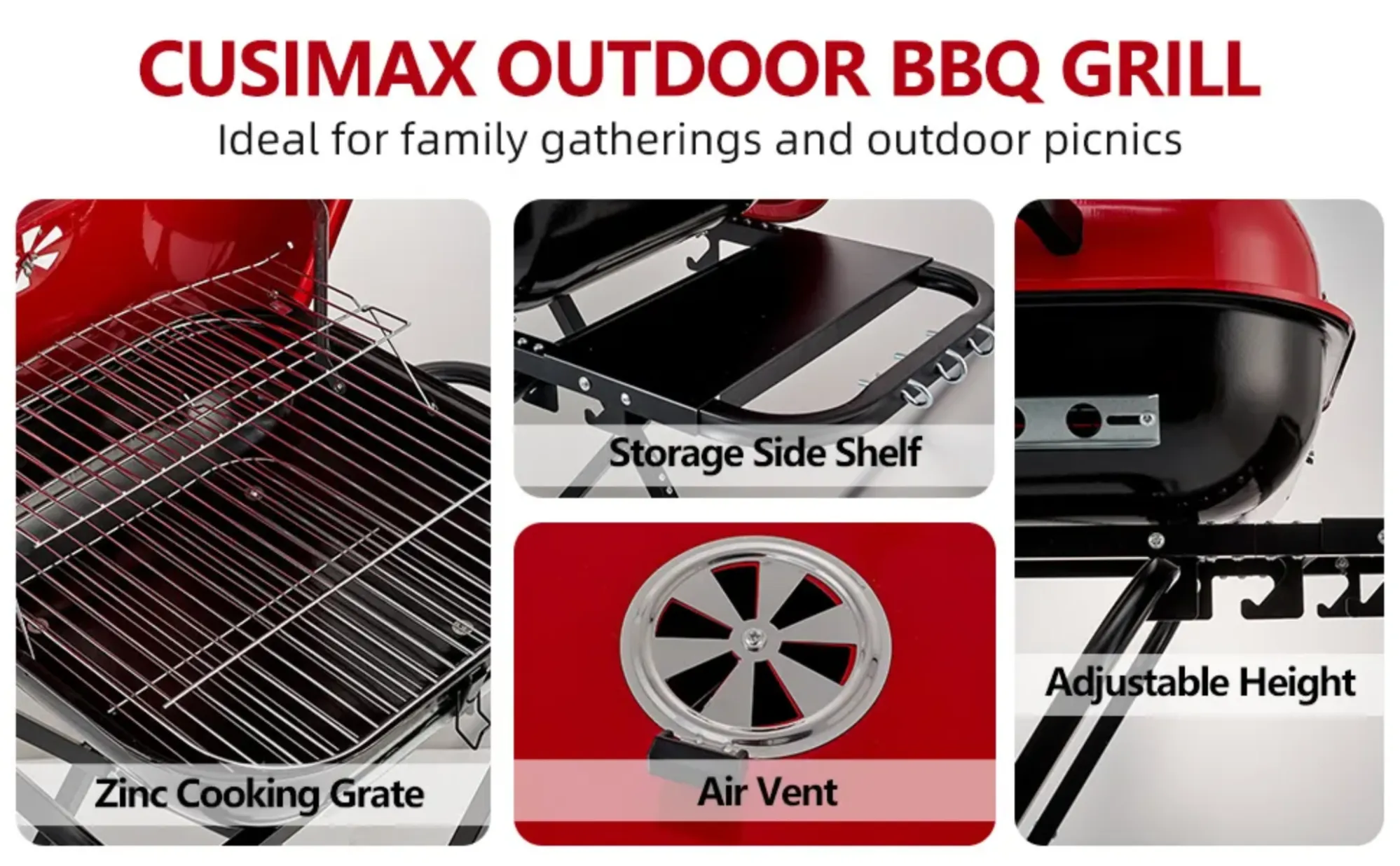 Great for Cookouts and Backyard Cooking, 2 in 1 Grill and Smoker!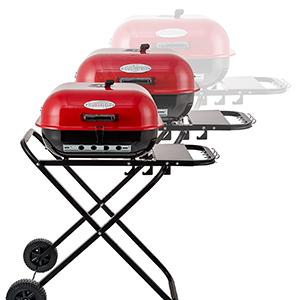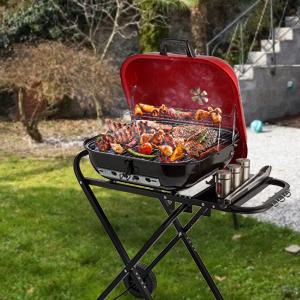 1.Foldable Charcoal Grill----With the locking lid, quick-fold legs and wheels on the back legs, CUSIMAX Portable Charcoal Grill can easy to move the grill around your porch, patio or deck.
2.Go-Anywhere Charcoal Grill----Our park-style charcoal grill has 3 different cooking heights (29/31/33 inches), which is more user-friendly and can be adjusted freely according to your cooking needs.
3.Enough Room to Grill Your Favorite----Zinc material cooking grate with 268-sq in of cooking area evenly distributes heat and prevents flare-up and is big enough for 8-9 burgers at once. With the warming rack, you can place grilled food on the rack to keep it warm and don't worry about it burning.
Enjoy Barbecue Time Everywhere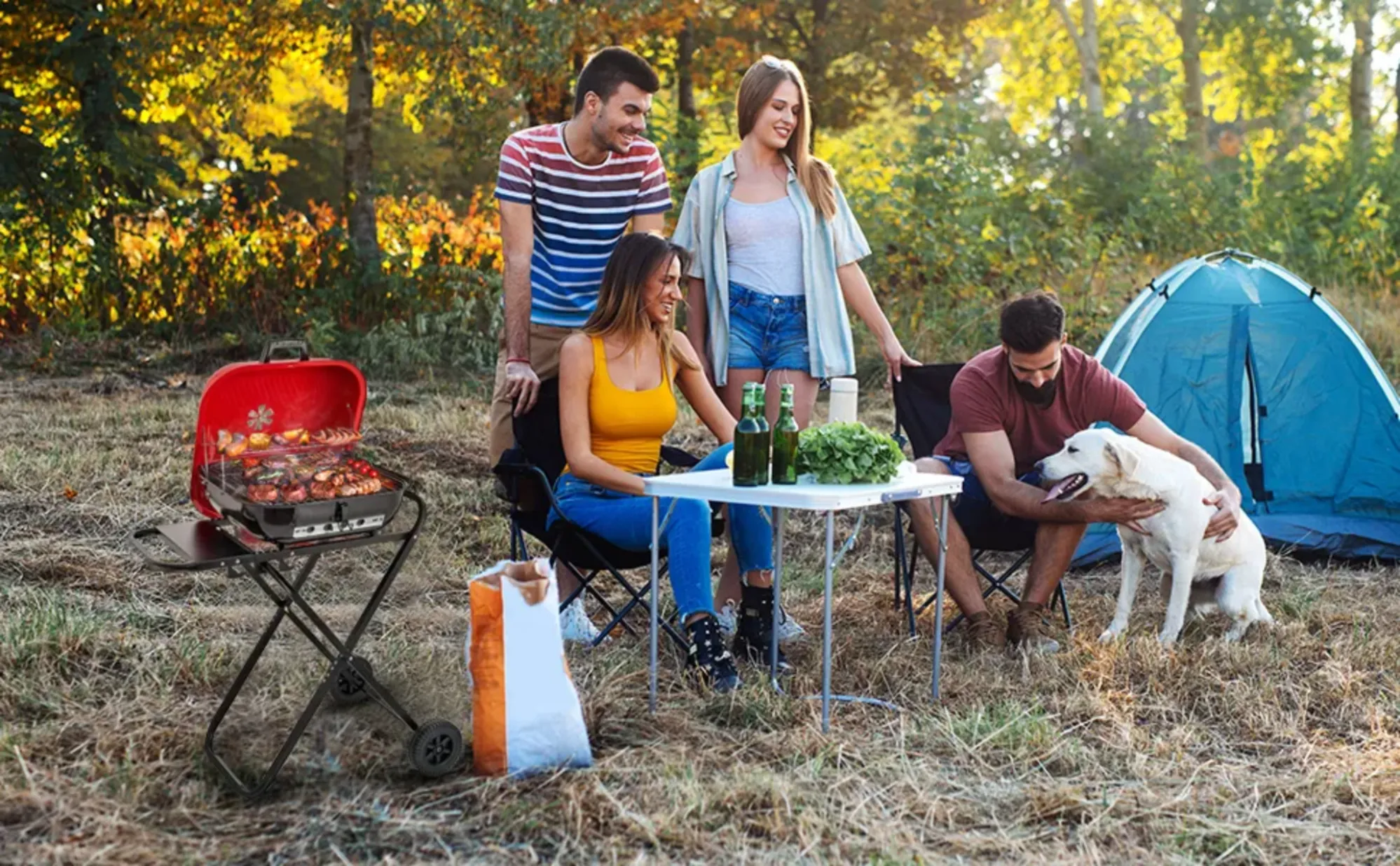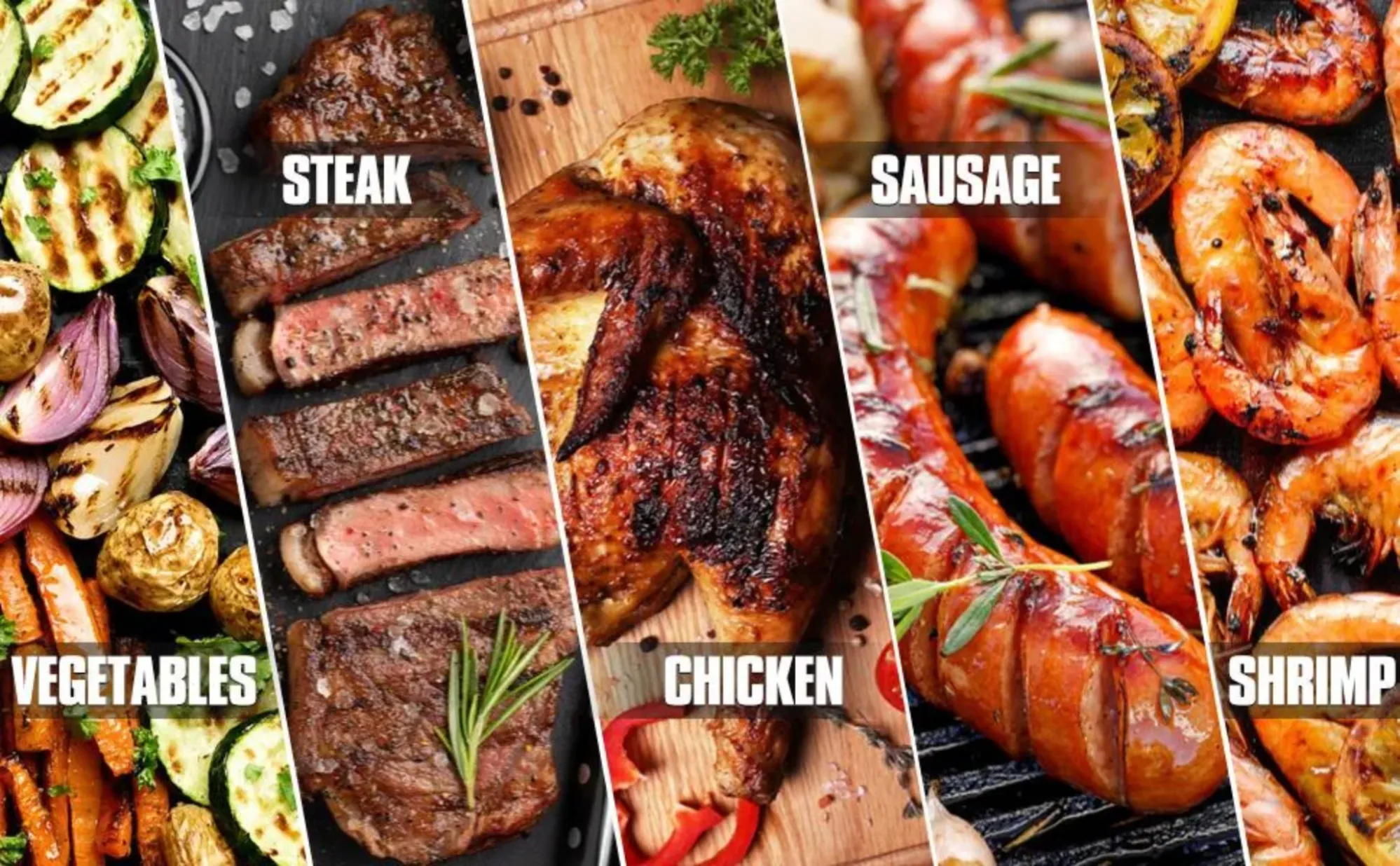 It's Not for Just Meat Anymore! Anything Goes!
Pick your favorite marinade, place the chicken on slow coals and you'll get mouthwatering chicken breast in no time. Tasty Veggie Kebabs Cherry tomatoes, zucchini, button mushrooms and slices of orange, red or green pepper are a natural together for a veggie kebab. You can also marinate them in advance, or simply sprinkle on your favorite herbs, salt and pepper.