Item weight:5.62KG
Product parameters:220V/50Hz 1600W
Product Dimensions:19.69*16.93*31.89(IN)
Grill per gli spostamenti - Grill elettrico portatile ideale con due maniglie resistenti al calore facili da spostare. È ideale per interni ed esterni e può essere spostato dalla terrazza al piano di lavoro in un batter d'occhio. Ora puoi grigliare in case, patii, balconi, ovunque non devi preoccuparti di carbone, propano o fiamme libere.
Goditi un delizioso barbecue - Dotato di una griglia di cottura da 37 cm e della griglia riscaldante superiore pieghevole, puoi grigliare più cibo e posizionare il cibo grigliato sulla griglia per mantenerlo caldo. Inoltre, il design a incastro del guscio e del coperchio può isolare il calore, rendere la grigliata più veloce e uniforme, il cibo diventa più succoso, tenero e croccante.
Facile da pulire: puoi mettere uno strato di foglio di alluminio sotto la rete della griglia in anticipo, che catturerà l'olio e può essere gettato via dopo la griglia per una pulizia più semplice. La superficie della griglia può anche essere pulita e pulita una volta che si è raffreddata. Tutte le parti possono essere smontate, rendendo la pulizia un gioco da ragazzi.
Cosa ottieni - La griglia da tavolo elettrica CUSIMAX viene fornita con la griglia, gli accessori e il manuale utente. Offriamo 18 mesi e supportiamo un servizio clienti gratuito a vita. Se hai domande o hai bisogno di aiuto per usarlo, ti preghiamo di contattarci via e-mail.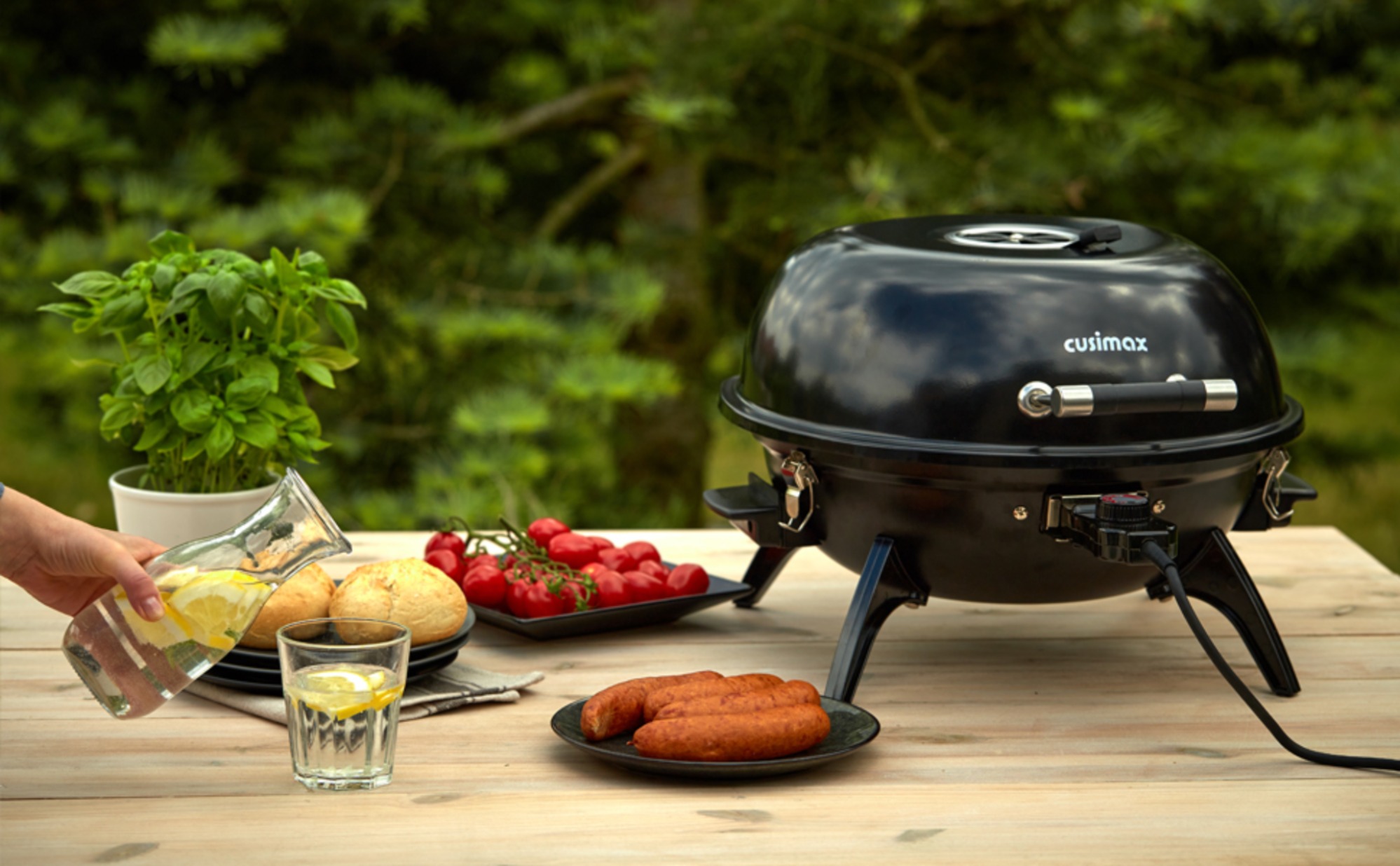 Cusimax electric grill table grill with 1600 watts power, heats up in seconds without preheating. There are no unhealthy deposits, propane or open flame like the charcoal grill, which makes grilling safer especially when children are nearby.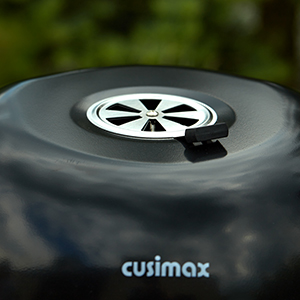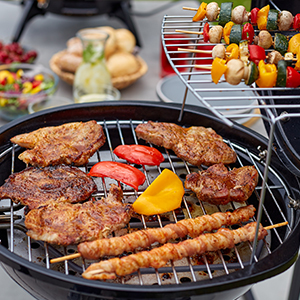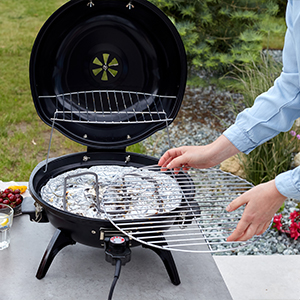 1.vent----The lid with sliding vent for easy temperature control brings smoky flavor to your grill.
2.cooking grill----Equipped with a 37 cm grill grate and the top folding warming rack, you can grill more food and place the grilled on the grate to keep it warm.
3.Easy to clean----All parts can be dismantled, making cleaning a breeze.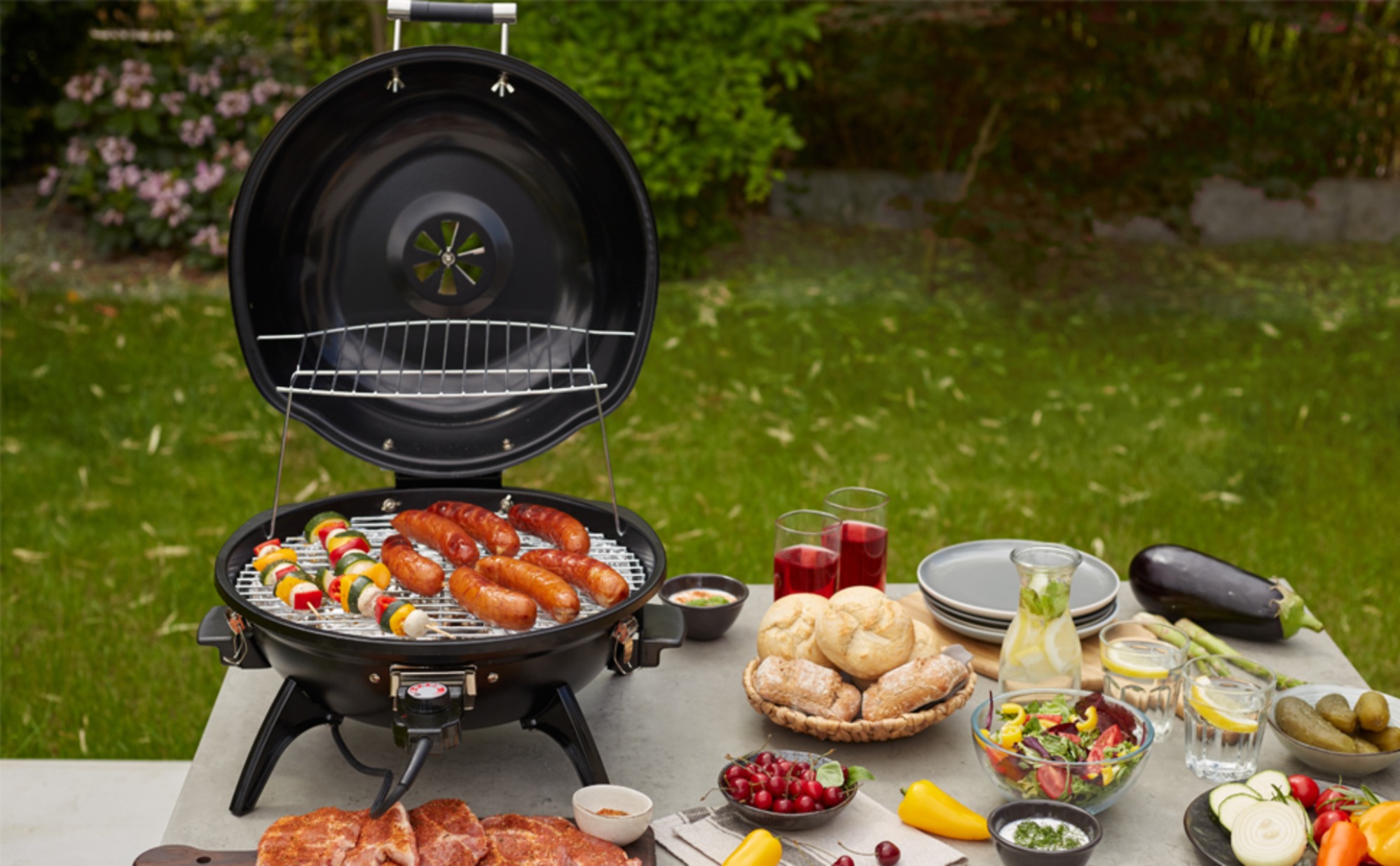 This portable table grill with two heat resistant handles is easy to transport and can be taken from the patio to the countertop in no time. Ideal for apartments, patios, balconies, anywhere.