Item weight:7.59KG
Product parameters:220V/50Hz 1600W
Product Dimensions:19.69*16.93*31.89(IN)
[Grilling is fun] - CUSIMAX stand grill has a sturdy base, a removable stand, a lid with ventilation slots and a heat-resistant handle, is ideal for balcony, terrace, garden or camping, barbecuing is fun anywhere. This electric grill without charcoal, propane or open flame, you can enjoy a safe barbecue party with your family.
[Powerful] - With 1600 W of power, our electric grill heats up in seconds without preheating. The plug with thermostat control and the lid with sliding air outlet ensure easy temperature control and bring smoky taste to your food. It is great that the food stays hot for a long time without burning.
[Enjoy a delicious BBQ] – this electric grill stand grill with a 37 cm grill grate and the top folding warming rack, you can grill more food and place grilled food on the grate to keep it warm. The interlocking bowl and lid design can isolate the heat, make grilling faster and more evenly, the food becomes particularly juicy, tender and crispy.
[Easy to assemble and clean] - please read the assembly instructions before assembly. The grill has a drip tray for grease that you can remove and rinse. The grill surface can also be wiped clean and cleaned after it has cooled. All parts can be taken apart, making cleaning a breeze.
What you get: CUSIMAX electric column grill comes with the grill, accessories and the instruction manual (English language not guaranteed). We offer 18 months warranty and supported for free Lifetime customer service. If you have any questions or need help with use, please contact us by email.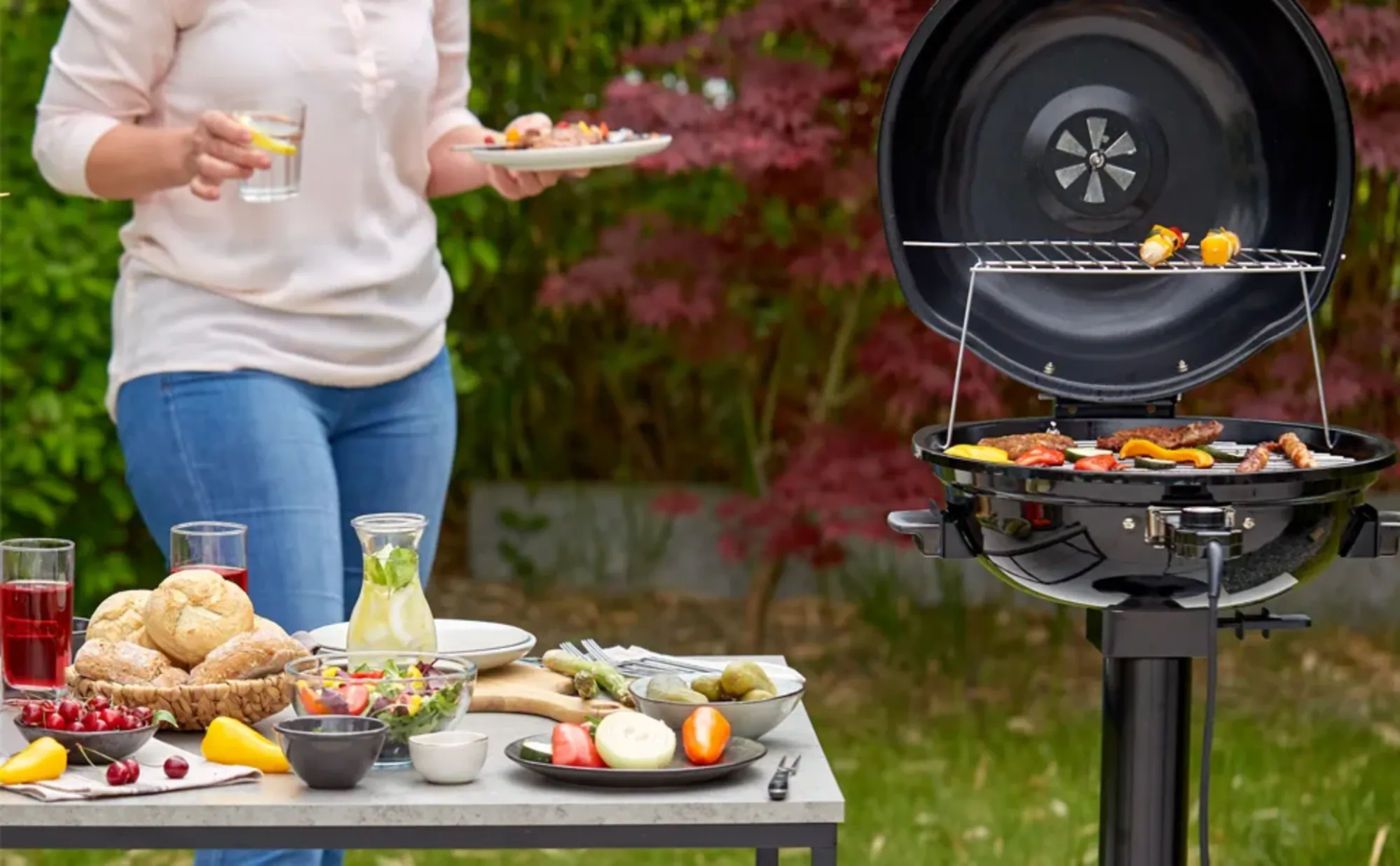 Enjoy a delicious barbecue everywhere!
Thanks to the sturdy stand, you can enjoy a delicious and relaxed barbecue indoors or outdoors without worrying about good or bad weather.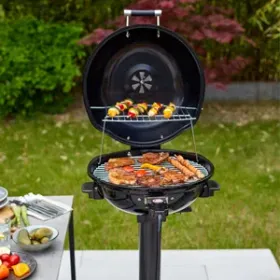 CUSIMAX Electric Grill Stand Grill
Heats up in seconds without preheating
There are no unhealthy deposits, no propane and no open flame like the charcoal grill, making grilling safer, especially when children are there.
Electric grill with lid
The lid with sliding air vent allows easy temperature control and brings smoky taste to your grilled food. It is also great that the food stays hot for a long time without burning.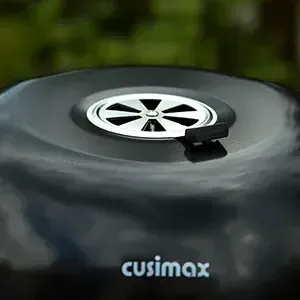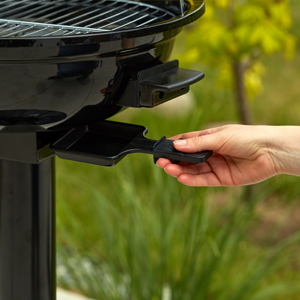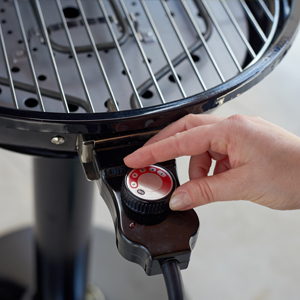 1.

vent
The lid with sliding vent for easy temperature control brings smoky flavor to your grill.
2.

Removable drip tray

The drip tray catches the grease and makes cleaning a breeze.
3.

Thermostat

Réglage facile de la température avec le thermostat.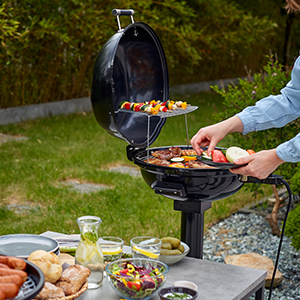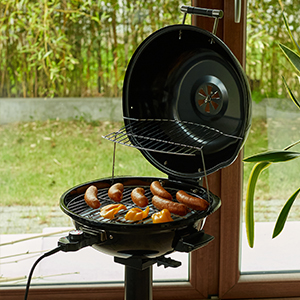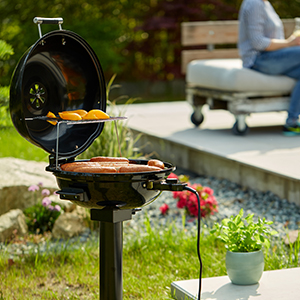 1.

balcony

2.Apartment 3.Garden