Item weight:7.59KG
Product parameters:220V/50Hz 1600W
Product Dimensions:19.69*16.93*31.89(IN)
Special feature:Removable Lid,Adjustable Thermometer,Grease Collection Tray
Grigliare è divertente: la griglia Custimax ha un supporto stabile, un supporto rimovibile, un coperchio con fessure di ventilazione e un manico stente al calore, è ideale per balconi, terrazze, giardini o campeggi, grigliate è divertente ovunque. Questa griglia elettrica senza carbonella, propano o fiamma aperta, puoi goderti una grigliata sicura con la tua famiglia.
Potente: con 1600 W di potenza, il nostro barbecue elettrico si riscalda in pochi secondi senza preriscaldamento. La spina con termostato e il coperchio con presa d'aria scorrevole garantiscono un facile controllo della temperatura e portano un sapore affumicato sul cibo grigliato. È fantastico che il cibo grigliato rimanga caldo a lungo grazie al coperchio, senza bruciare.
Godetevi un delizioso barbecue: questo barbecue elettrico con una griglia da 37 cm e la griglia scaldavivande superiore pieghevole, è possibile grigliare più alimenti e mettere gli alimenti grigliati sulla griglia per mantenerli al caldo. Il design della ciotola e del coperchio può isolare il calore, rendere la grigliata più veloce e uniforme, il cibo diventa particolarmente succoso, delicato e croccante.
Facile da montare e pulire – si prega di leggere le istruzioni di montaggio prima del montaggio. La griglia ha una vaschetta di raccolta per il grasso che si può estrarre e risciacquare. La superficie della griglia può anche essere pulita e pulita dopo essere raffreddata. Tutte le parti sono smontabili, il che rende la pulizia un gioco da ragazzi.
Contenuto della confezione: il barbecue elettrico a colonna CUSIMAX viene fornito con il grill, gli accessori e le istruzioni per l'uso (lingua italiana non ). Offriamo 18 mesi di e supporta il servizio clienti Lifetime . Se avete qualsiasi domanda o avete bisogno di aiuto per l'uso, vi preghiamo di contattarci via e-mail.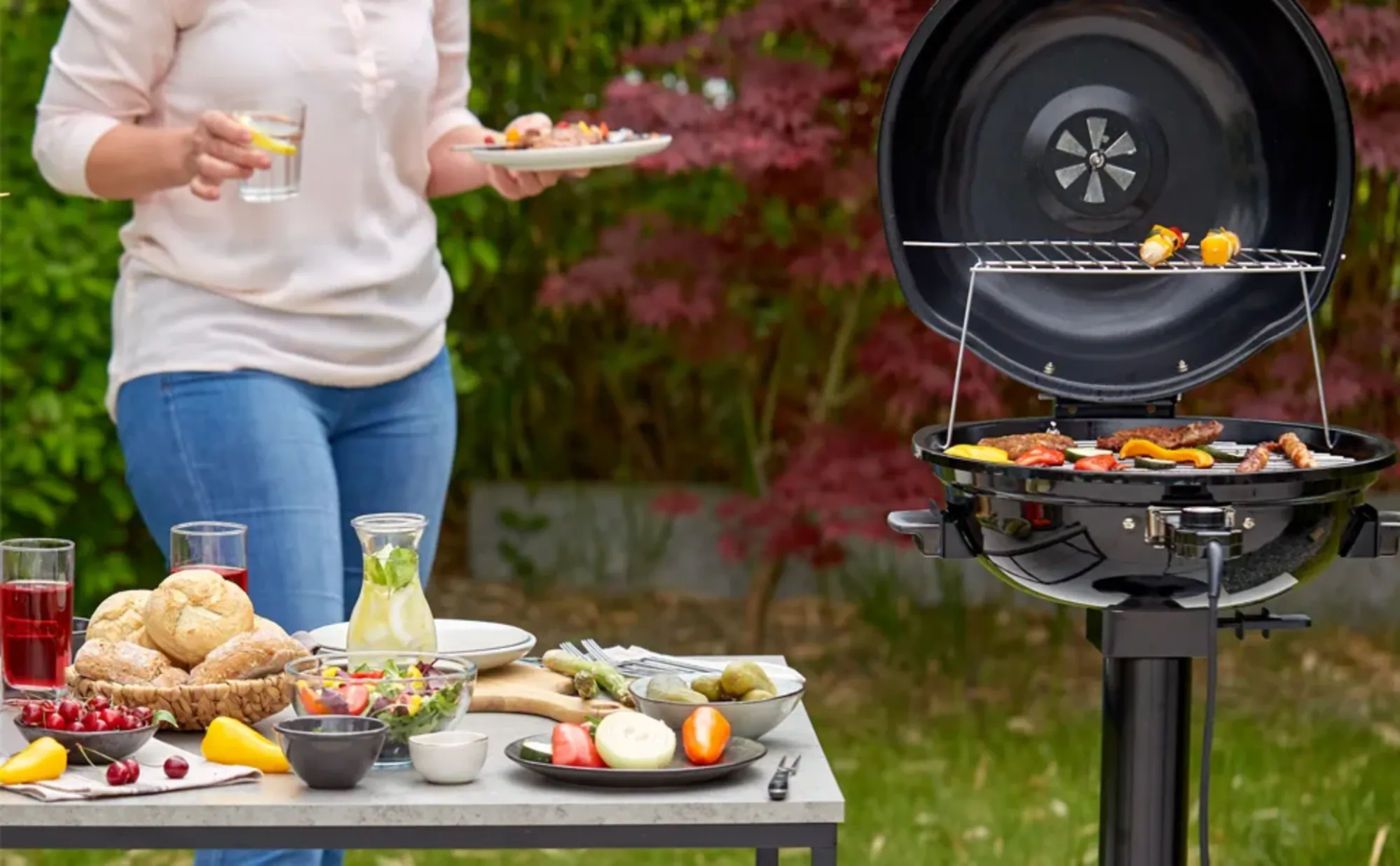 Enjoy a delicious barbecue everywhere!
Thanks to the sturdy stand, you can enjoy a delicious and relaxed barbecue indoors or outdoors without worrying about good or bad weather.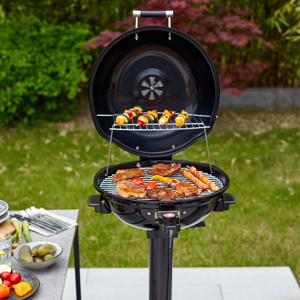 CUSIMAX Electric Grill Stand Grill
Heats up in seconds without preheating
There are no unhealthy deposits, no propane and no open flame like the charcoal grill, making grilling safer, especially when children are there.
Electric grill with lid
The lid with sliding air vent allows easy temperature control and brings smoky taste to your grilled food. It is also great that the food stays hot for a long time without burning.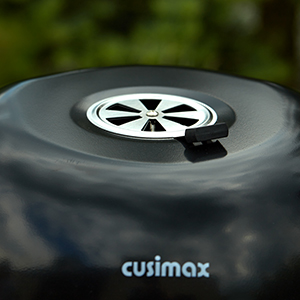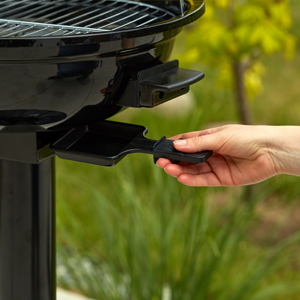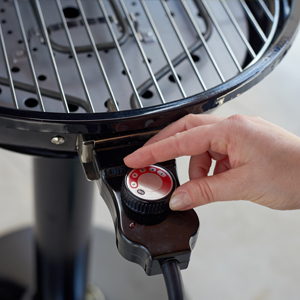 1.vent
The lid with sliding vent for easy temperature control brings smoky flavor to your grill.
2.Removable drip tray
The drip tray catches the grease and makes cleaning a breeze.
3.Thermostat
Easy temperature setting with thermostat.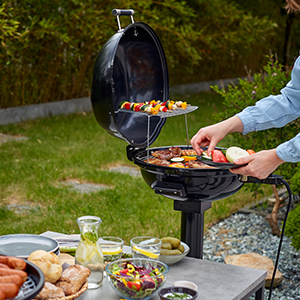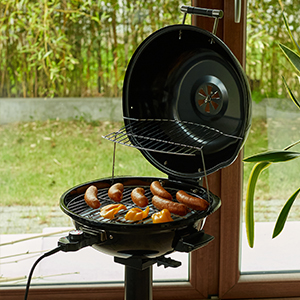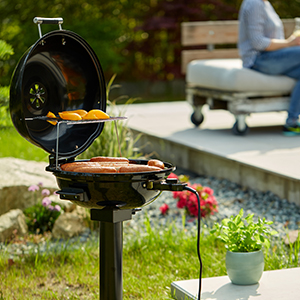 1.balcony 2.apartment 3.garden