Product parameters: 220V/60Hz 1200W
Item weight:3.78LB
Product Dimensions: 11.85*11.85*4.21(IN)
[Suitable for Cookware of All Materials] This electric stove can use pots and pans with a diameter of 7.1 inches, which can effectively heat the cookware and reduce heat loss.
[Thermal Stability] Using 1200W power infrared technology, the electric hot plate can be heated in a few seconds, and the heat is evenly distributed by infrared radiation.
[Easy to carry] The electric stove is thin and compact, taking up little space, suitable for RV, studio and picnic.
[Easy to Clean] Composed of stainless steel casing and smooth crystal ceramic glass top, when the electric stove is dirty, just wipe it with a damp cloth.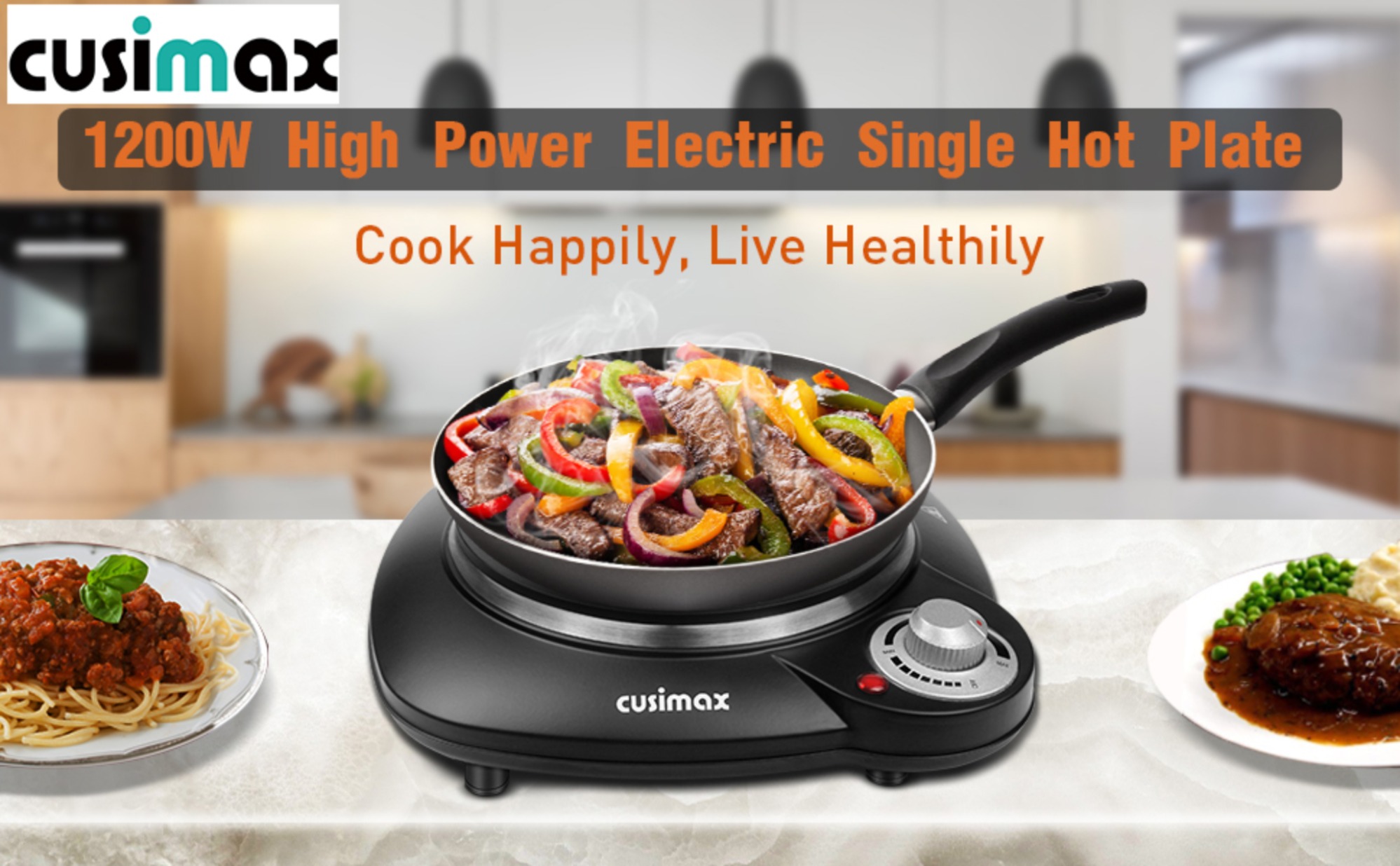 INDISPENSABLE ASSISTANT IN YOUR KITCHEN
The Hot Plate provides cooking flexibility to your kitchen. It is extremely suitable for the moment that when you need an extra burner or microwave, or as a substitute kitchen stove to entertain a large group. It also comes in handy when you have a small working area. All of these troubles are a piece of cake for our Cusimax Hot Plate.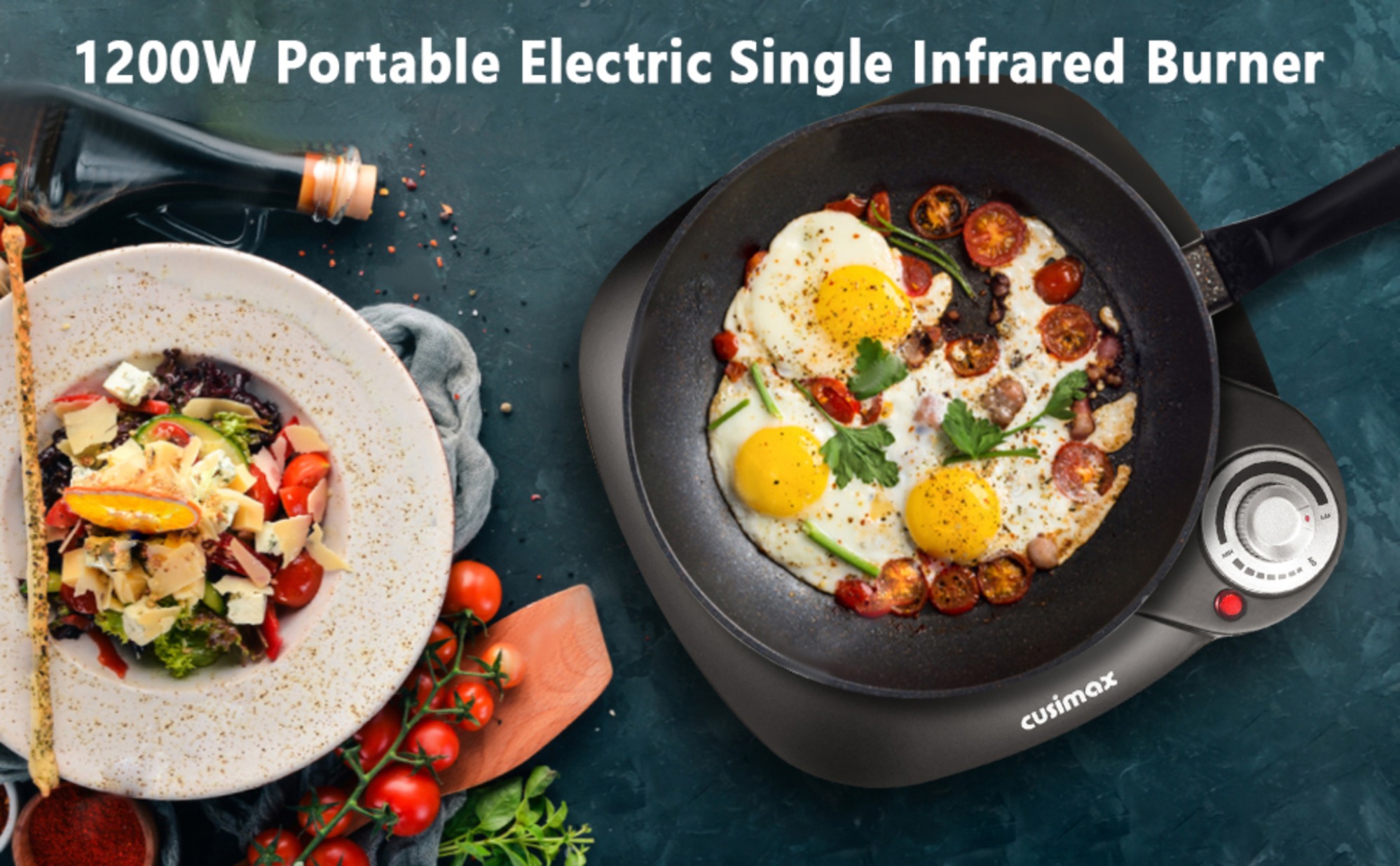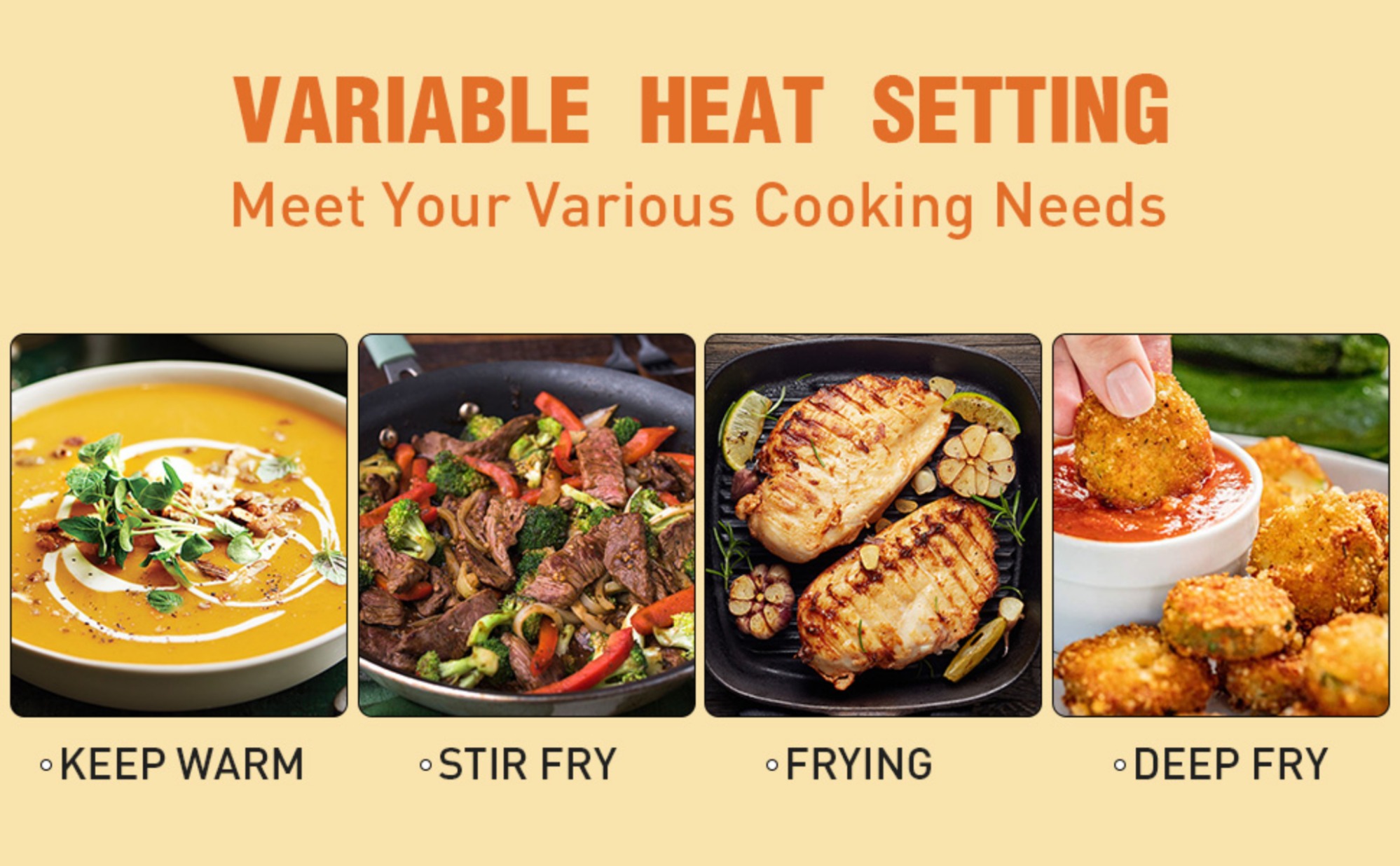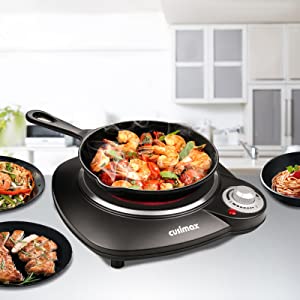 CUSIMAX 1200W HIGH POWER INFRARED BURNER
Single Hot Plate for Electric Cooking
Efficient: Fast heating

Energy Saving: Low heat loss and power saving

No Electromagnetic Radiatfion, Harmless to the Body

Equipped with Thermal Fuse for Overheating Protection. The hot plate will be auto-off (light off) when the temperature goes too high, and auto-on (light on) when it returns to normal
Safety Design
Note: When turn on for the first time, the appliance may give off vapours for up to 15 minutes, which due to the protective substances on the heating elements, and there is no need to worry for the vapours will dissipate with use.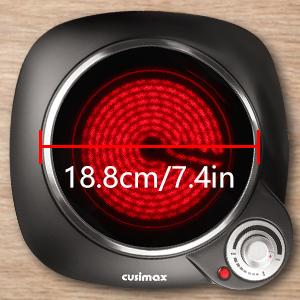 18.8cm Burner Ring
Different from induction cooktop, our infrared burner is compatible with all flat and heat-resisting cookwares with maximum size of 7.4 inches. Works with cast iron frying pans, stainless steel pans, aluminum pans, copper pans and more, suitable for daily use.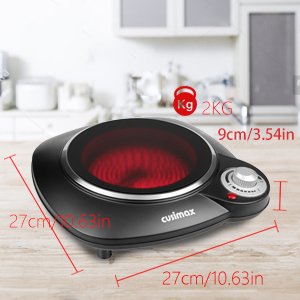 Easy to Carry and Store
Its size is: 27*27*9CM / 10.63*10.63*3.54in, and its weight is: 2KG. It is easy to carry and store. It is an ideal choice for dormitories, offices, RVs and camping.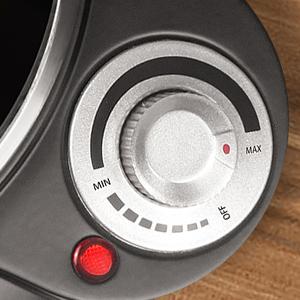 Flexible Power Dial Design
The power and temperature of the hob are controlled by the power dial; our heating plate features thermostatically controlled variable heat settings, just turn the knob to the desired position as per your cooking needs. The hob is equipped with a power indicator light. When the hob reaches the temperature you set, the power indicator light will go out to inform you that it is ready. At this time, the hob will stop increasing heat and maintain a uniform cooking temperature.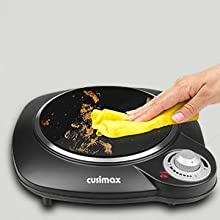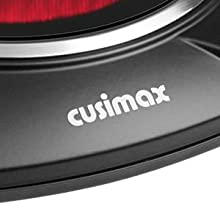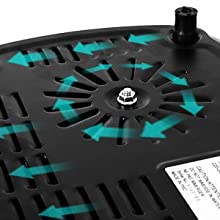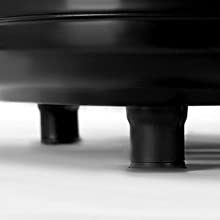 1.Easy to Clean----Crystal Glass Plate can be Wipe with Damp Cloth, Easy to Clean.
2.Durable Design----Stainless Steel Surface Designed to withstand frequent use, high temperature and corrosion resistance, longer service life.
3.Fast Heat Dissipation----There are multiple cooling holes at the bottom to enhance the rapid cooling effect.
4.Non-Slip Feet----With non-slip rubber feet to ensure that the device is firmly in place during cooking to improve safety.