[Power and Efficiency] Equipped with a powerful motor and a 6-speed knob. The stability allows you to do other things while mixing your food, which can greatly reduce your prep time.
[Large Capacity] 6.5QT stainless steel bowl can hold more food. There is a protective cover to keep food from splashing around.
[Convenient] Tilt head design can easily switch from whisk to hook or whisk. With suction cups at the bottom, the blender can stand stably.
[Multiple Accessories] The stand mixer comes with 3 attachments, hook, whisk and whisk, giving you more options to make different foods.
Product Details
Brand
CUSIMAX
Model
CMKM-218
Power
120V-60Hz,500W
Weight
15.65LB
Size
16.34*13.98*10.83 Inch
Material
Stainless Steel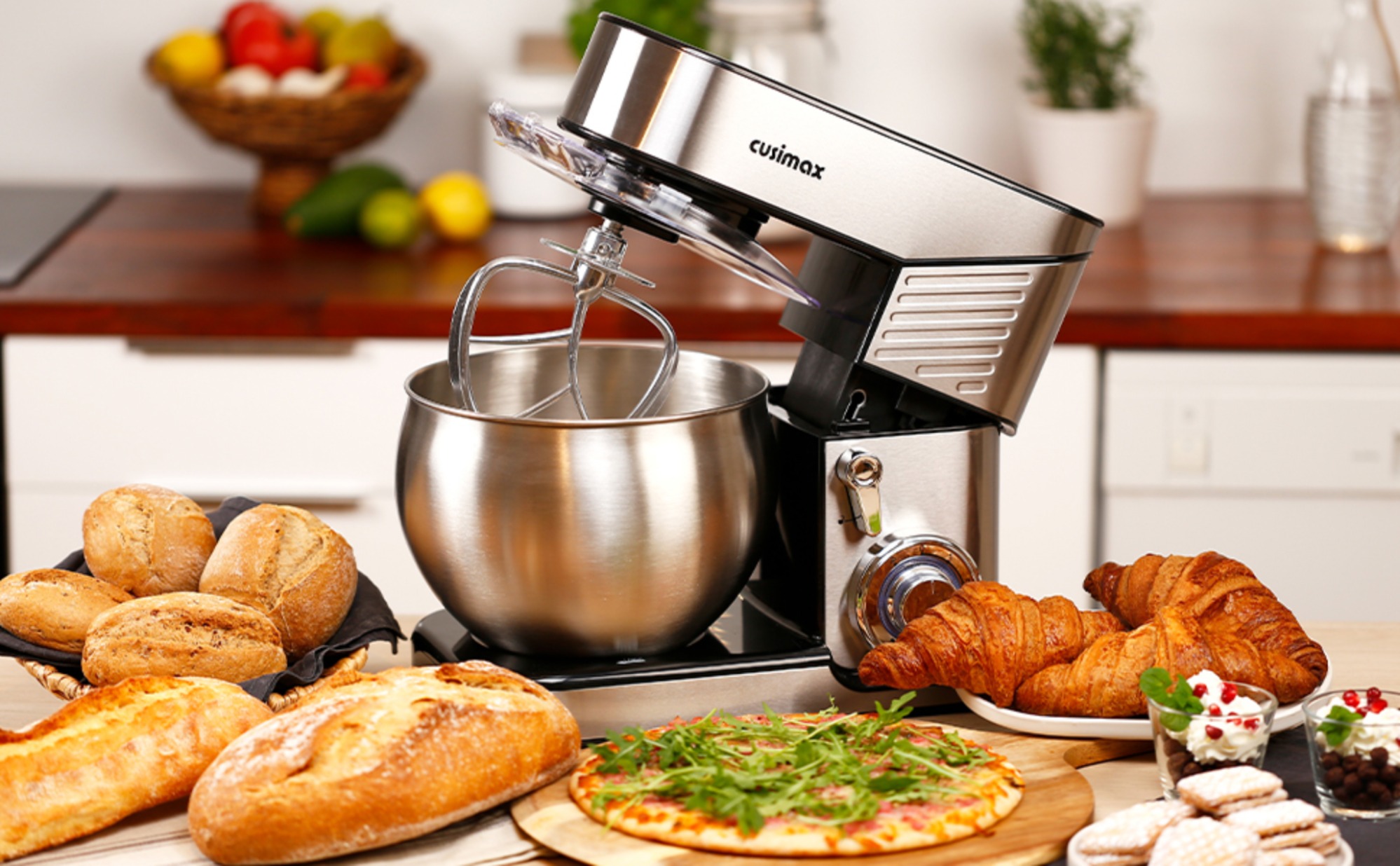 CUSIMAX Stainless Steel Warrped Mixers Kitchen Electric Stand Mixer, Make Food Preparation Faster and More Convenient.
If you've ever made homemade dough, then you understand what a physical chore it can be. Not only is there a lot of work involved if you use the old fashioned method of kneading it on a counter, but the clean up after you're done with the preparation isn't all that fun, either.
CUSIMAX 6.5QT stand mixers can whip cream, beat egg whites, and cream sugar and butter into light, fluffy batters with ease. The tilt-head design kitchen mixer with stand provides access to install or uninstall bowl and accessories easily. It can help you to make food preparation faster and more convenient.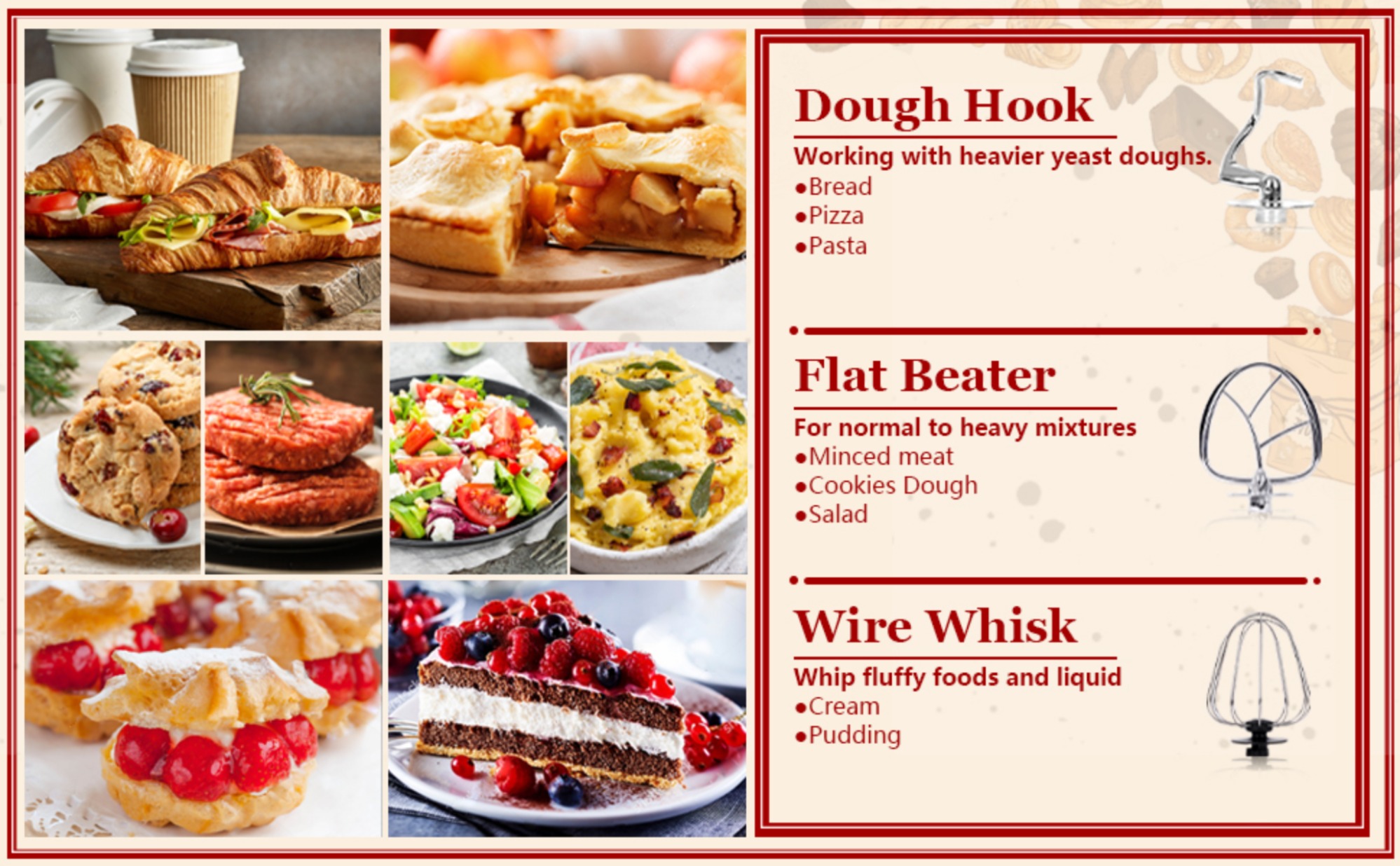 Multi-functions Attachments
6-Speed Control with Pulse Setting
Electric food mixer comes with 6-speed LED lindicator light, you have control of your mixing for perfect results. Pulse setting for quick blitzing.(Note: Slow-speed start prevents sudden spills and clouds of flour or liquid)
3 Attachments
A wire whisk, flat beater and a dough hook included, you can whip, mix, and knead your family recipe for every day, make food preparation faster and more convenient.
Dough Hook: Speed 1,2, Kneading dough for bread.

Flat Beater: Speed 2-4. mix cakes, cookie dough, fudge, or potatoes.

Wire Whisk: Speed 5,6, whip liquids, such as egg whites and cream.
(Mixing beater and kneading dough are not Dishwasher Safe. Cleaning requiring little more than hot soapy water and a sponge, but try to wipe them down as soon as possible after using to avoid caked-on splatter.)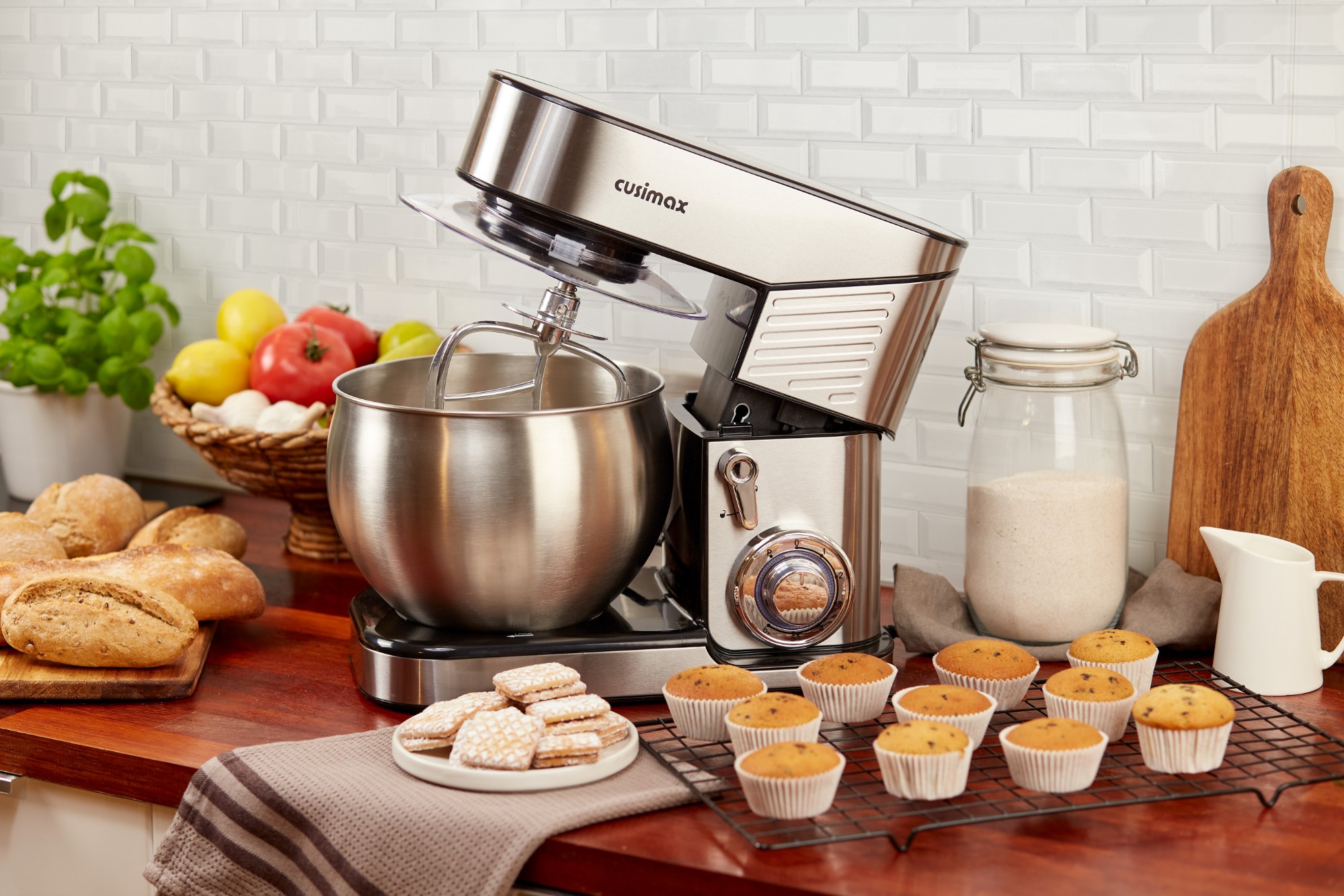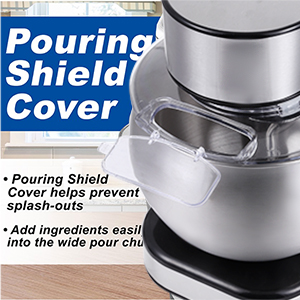 Splash Guard with Spout
A stand mixer cover makes your cooking family-friendly without getting kitchen messy,
add ingredients easily into the wide pour chute.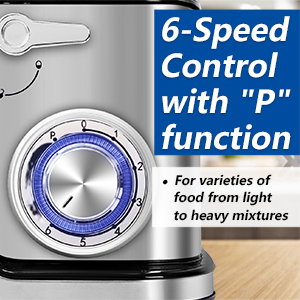 6-Speed Control with "Pulse" Function
Electric kitchen mixer comes with 6+Pulse speeds control for the foods from lights to heavy mixtures.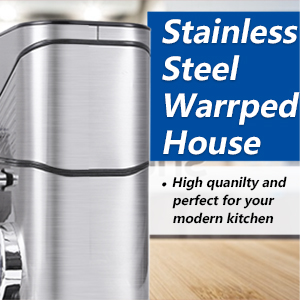 Stainless Steel Warrped Housing
A great Look brushed stainless steel wrapped body, this food mixer perfect for your modern kitchen.