Product parameters: 120V/60Hz 150W
Item weight:11.46LB
Product Dimensions: 14.9"D x 10.6"W x 10.6"H
[Variable Juicing Speed] Speed 1 (90-110RPM) is suitable for soft food such as grapes and strawberries, and speed 2 (140-150RPM) is suitable for hard food such as cucumber and celery, which can effectively process fruits and vegetables of different thickness.
[High juice yield] Using an upgraded version of the 7 helical chewing screw system, the juice and pulp are fully separated, and the juice yield is high. Extracts up to 92% pure juice without adding water.
[Easy to disassemble and clean] The juicer is designed with one-button assembly, which can be disassembled in seconds while being easy to clean. To prevent injury to children, the machine is equipped with a small feed chute.
[BFA Free] All removable parts are made of high-quality food-grade anti-oxidant materials, no safety hazard.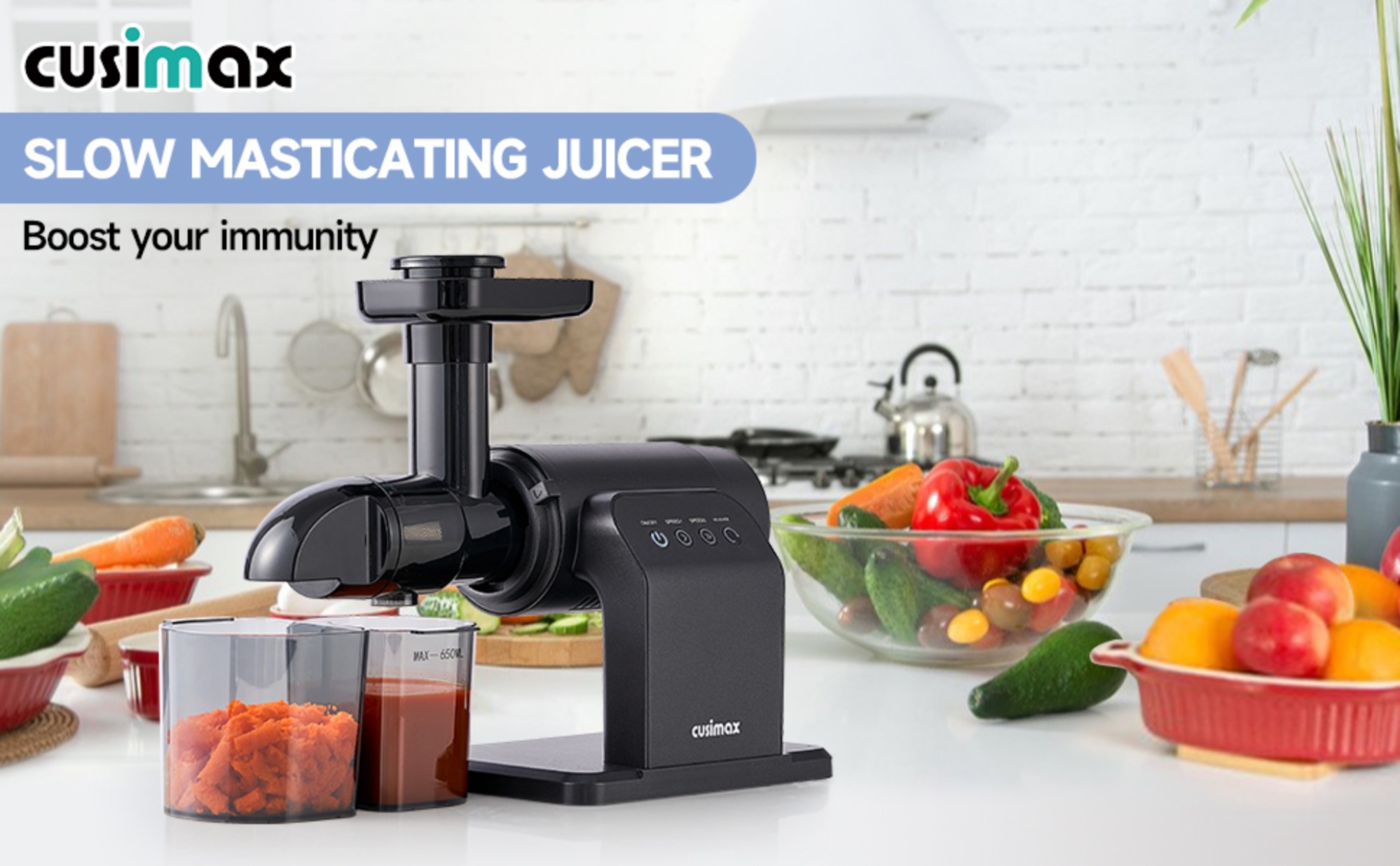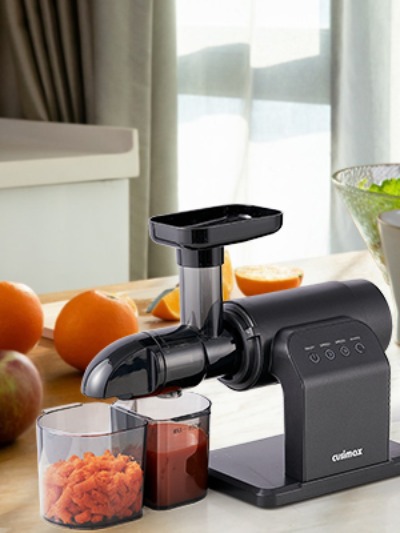 CUSIMAX Juicer Machines
Boost your immune system and enhance overall health together
CUSIMAX slow masticating juicer lets you use fresh fruits and vegetables to make your own juice at home. Cold-pressed juice is a healthy, delicious alternative to shop-bought juice, offers a much more nutrient-rich juice with preserved enzymes, vitamins and don't cause as much foam in your juice.
7 SEGMENT SPIRAL

ADVANCED FILTER

2 SPEEDS CONTROL

SAFETY FEEDER CHUTE

QUIET MOTOR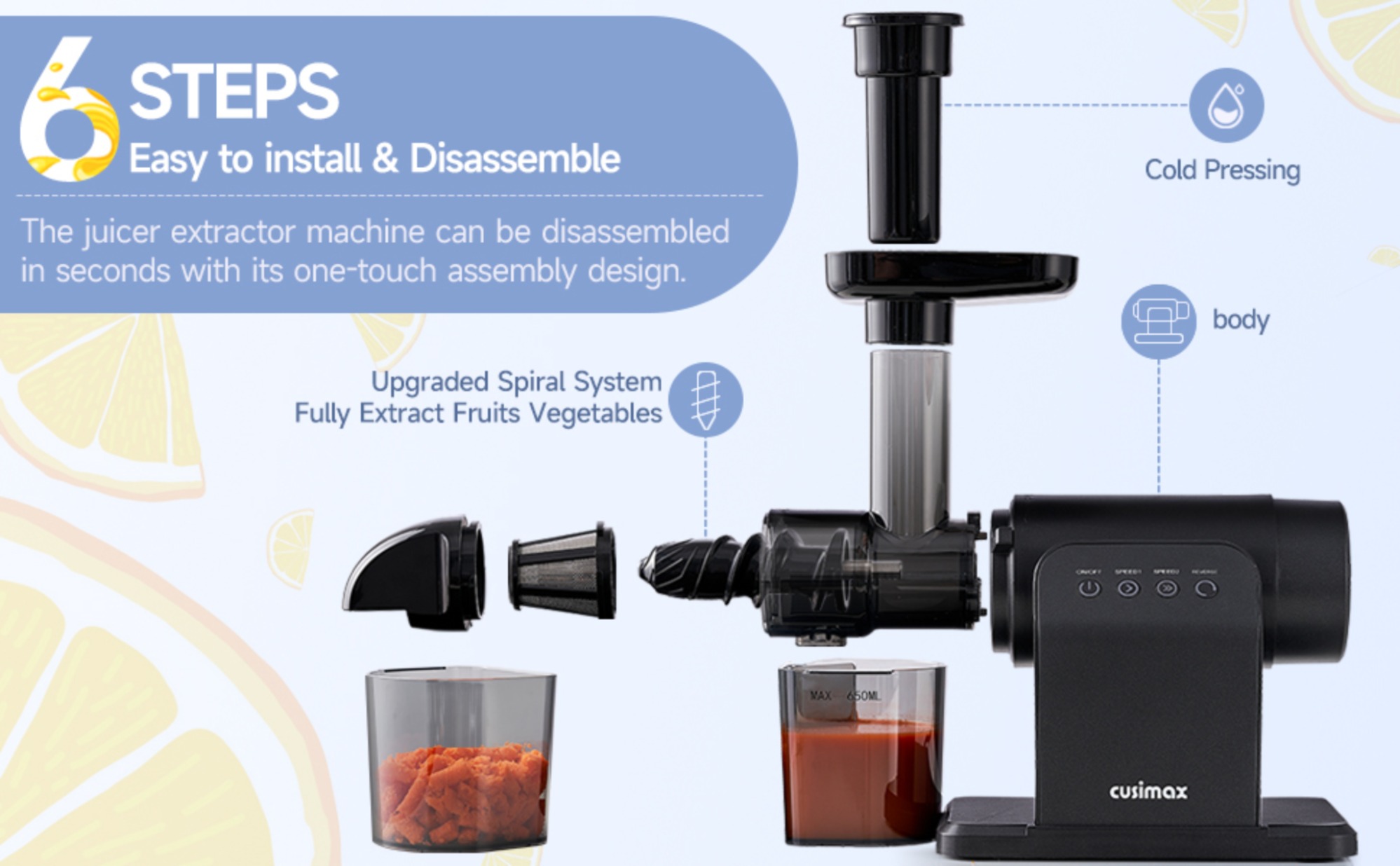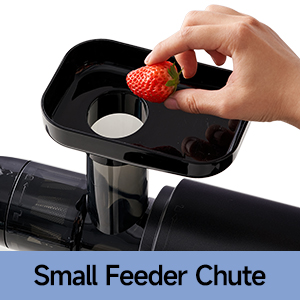 A slow masticating juicer with a small feed chute prevents injury to children when juicing and also helps to remove seeds to reduce bitterness.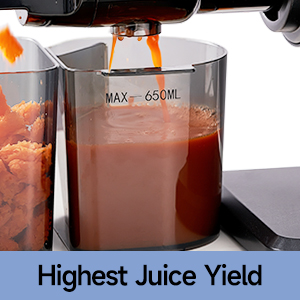 The juicer machines automatically separates the pomace from the juice perfectly, high juice yield with very dry pulp, and extracts up to 92% pure juice without adding water.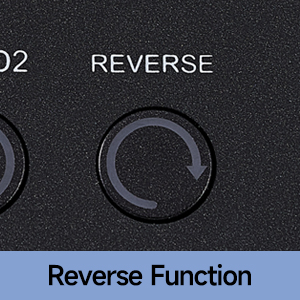 The reverse function which is handy for unblocking your machine. Cleanup is a breeze.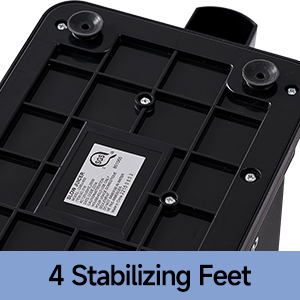 For safe use, the bottom of the masticating juicer is equipped with suction cup feet to ensure stability.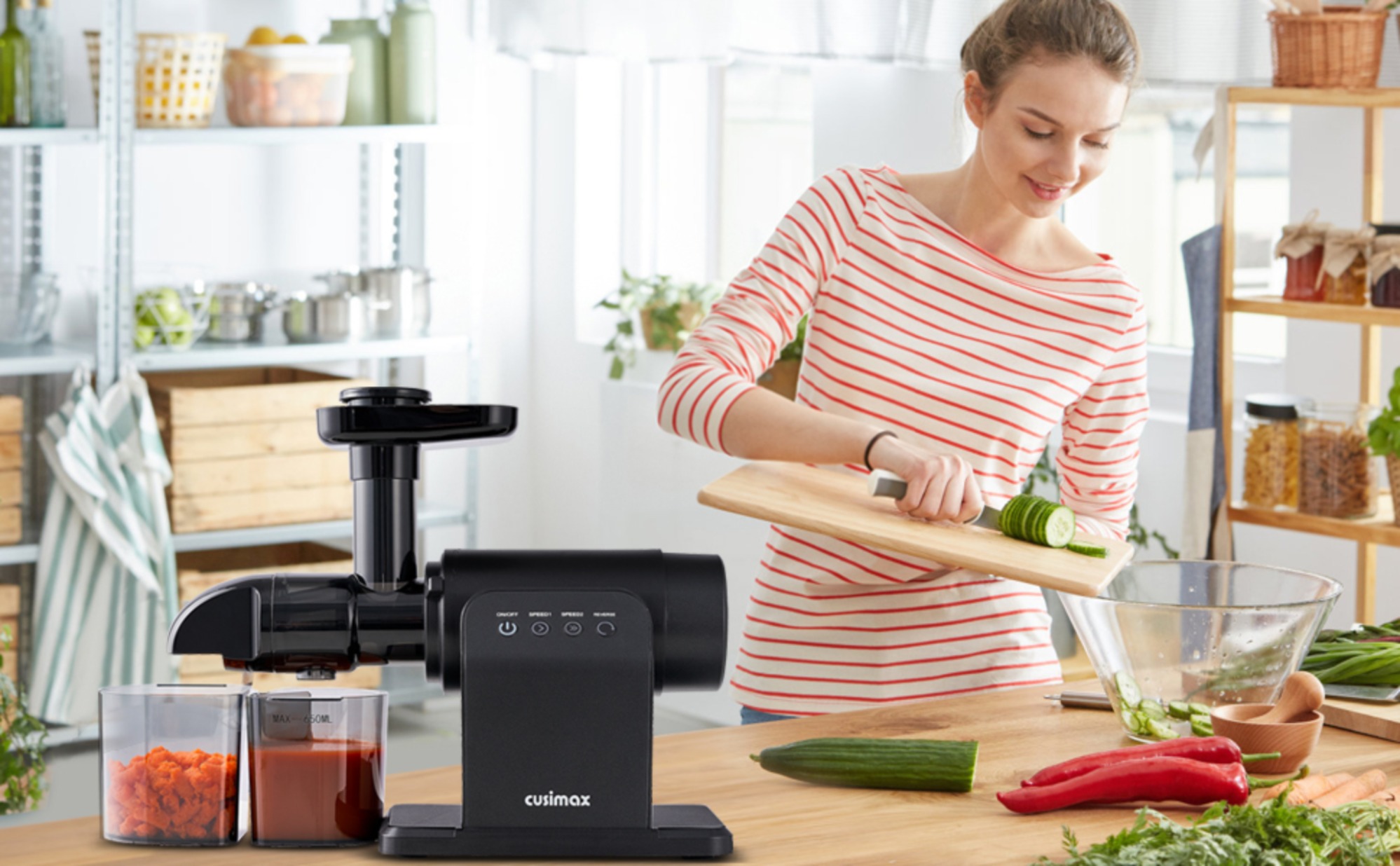 Juice has always been an important element of healthy eating, and it is recommended to drink juice instead of soft drinks that contain sugar. And juices from many vegetables contain large doses of essential vitamins, which are required by the human body. If you are thinking about adding juice to your morning routine or simply prefer homemade juice to store-bought, a juicer is a smart addition to your kitchen.