Product parameters: 120V/60Hz 1650W
Item weight:5.41LB
Product Dimensions: 7"D x 11"W x 9.5"H
[Large capacity] Suitable for a variety of breads, can bake or defrost four slices of bread at the same time, reducing the time of making breakfast
[Multifunctional] With cancel, defrost and bagel buttons. The Cancel function allows you to end baking at any time. The bagel function bakes the bagel slices. The defrost function effectively defrosts and bakes frozen bread.
[Easy to use] The bread maker is set to auto-heat on both sides by default, just put the bread in the slot, choose the bread shade level, and press the lift lever.
[Easy to Clean] Wide slot gram capacity for sliced bread/hamburgers and other shapes and sizes of bread. The bottom has a removable crumb tray for easy cleaning.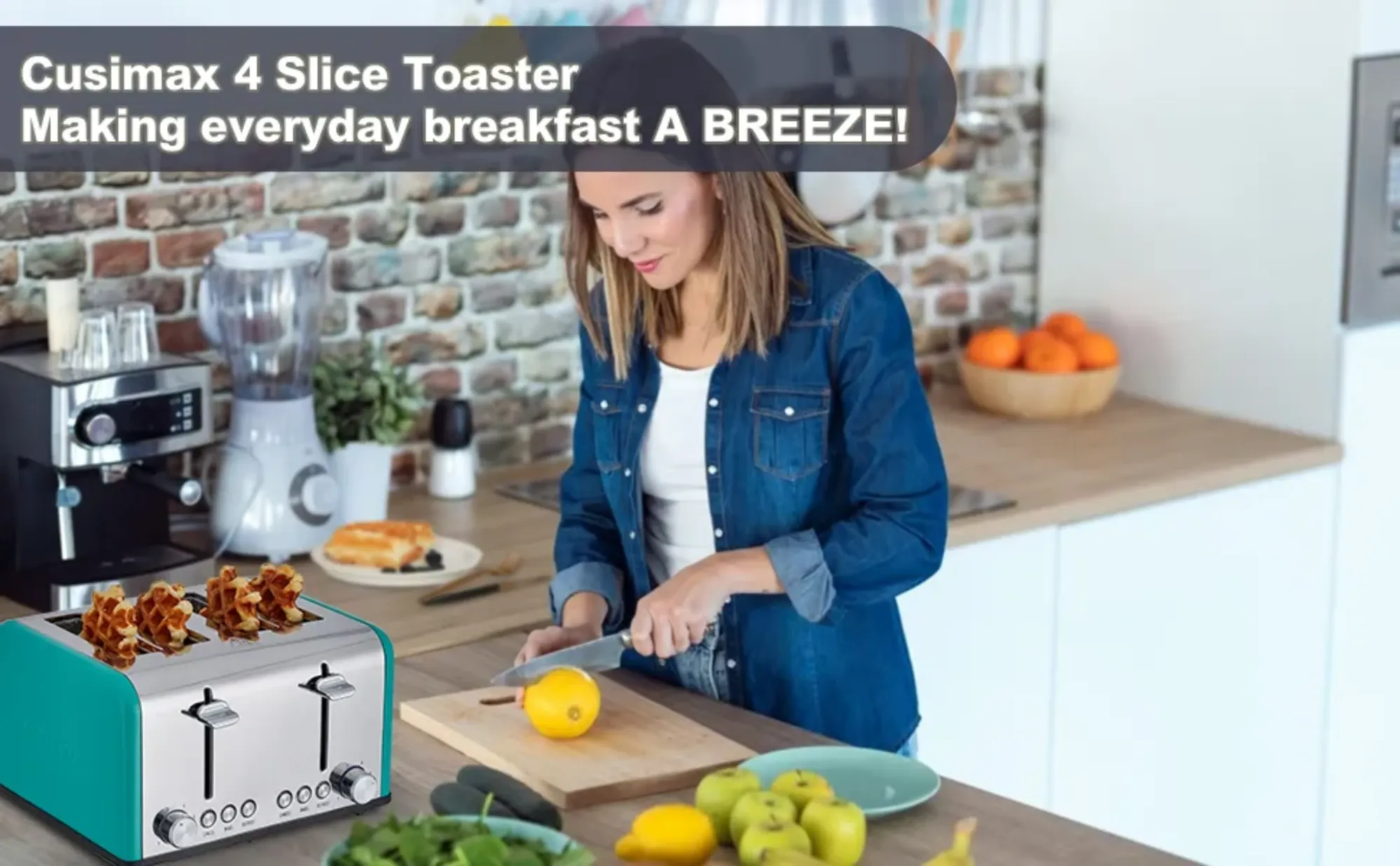 Struggled with your old expensive and space-taking toaster oven?
This little guy is your right choice.
Compact l body with 4 Extra-wide slots toaster, large capacity but takes little space on your counter.
Stainless steel body looks classic & cool, and matches your modern kitchen and other appliances well.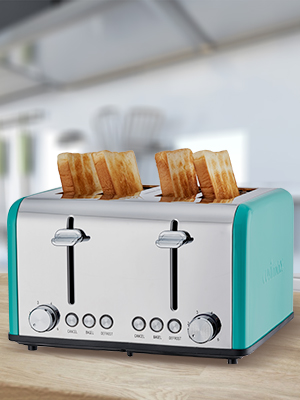 Stainless Steel Body, No Plastic Parts Inner
FEATURES
4 1.5in extra wide slots - toast most bread you like

2 independent control panels

6 browning shades

3 functions: toast, bagel and defrost

2 extra lift levers(besides 2 auto pop-up lift levers)

2 removable crumb trays
Starts Your Heathly Breakfast with CUSIMAX Toaster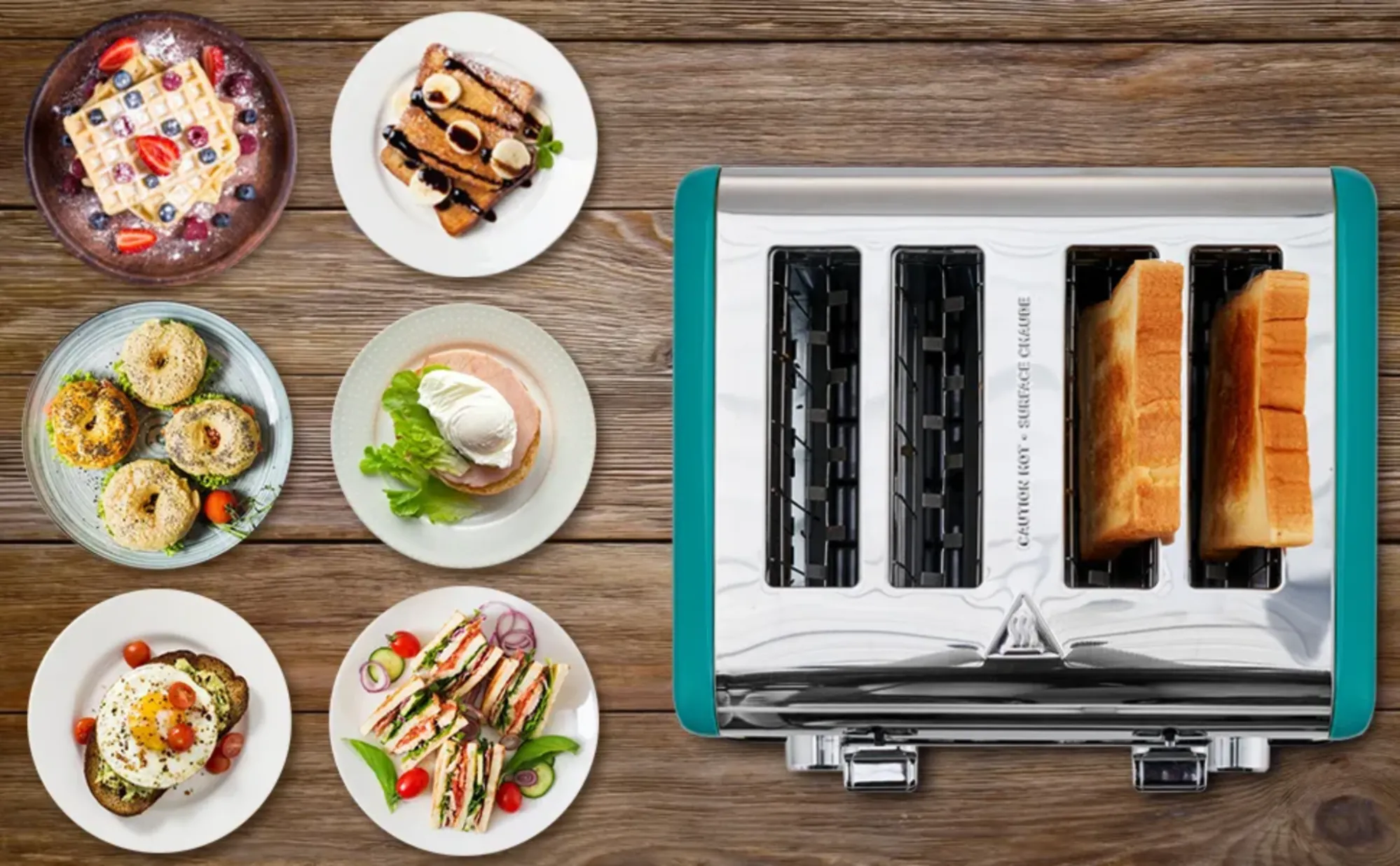 TOASTER FEATURES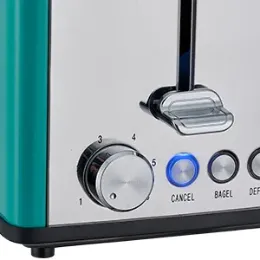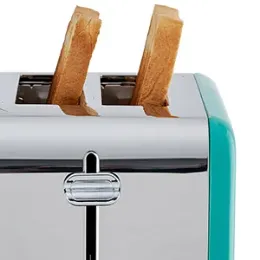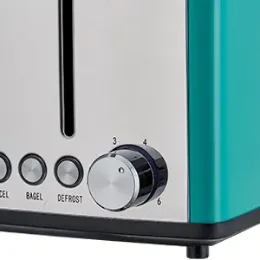 1.Multifunction Functions
Cancle: Default double-sided toast and can stop anytime
Bagel: Toast the cut side of bread
Defrost: To toast frozen bread, waffles, ect. Please use the Defrost button.
2.Extra High Lift Lever
Smaller bread slices removed easier by lifting the bread lever to the HIGH LIFT position
3.6 Browning Shades
The required browning level depends on your special liking and the type and freshness of bread.