[Easy to Clean] Hidden track design and removable blade make cleaning of the food slicer easy.
[Advanced Design] Using the most advanced bearing and belt drive structure for blade processing, the meat cutting machine runs without lubricating oil, the machine is more durable, and the vegetables are cut neatly and evenly without paper jams.
[Upgraded Workmanship] Using an upgraded 7.5 inch stainless steel 420 cutting blade. Well made and sharp, it will help you cut food in an orderly and even way.
[Different Thickness] Precisely adjust the thickness, from ultra-thin to about 3/4" thick, suitable for slicing a variety of foods.
Product Details
Brand
CUSIMAX
Model
CMFS-201
Power
120V-60Hz,200W
Weight
12.81LB
Size
17.13*11.81*12.99 Inch
Color
Black/Silver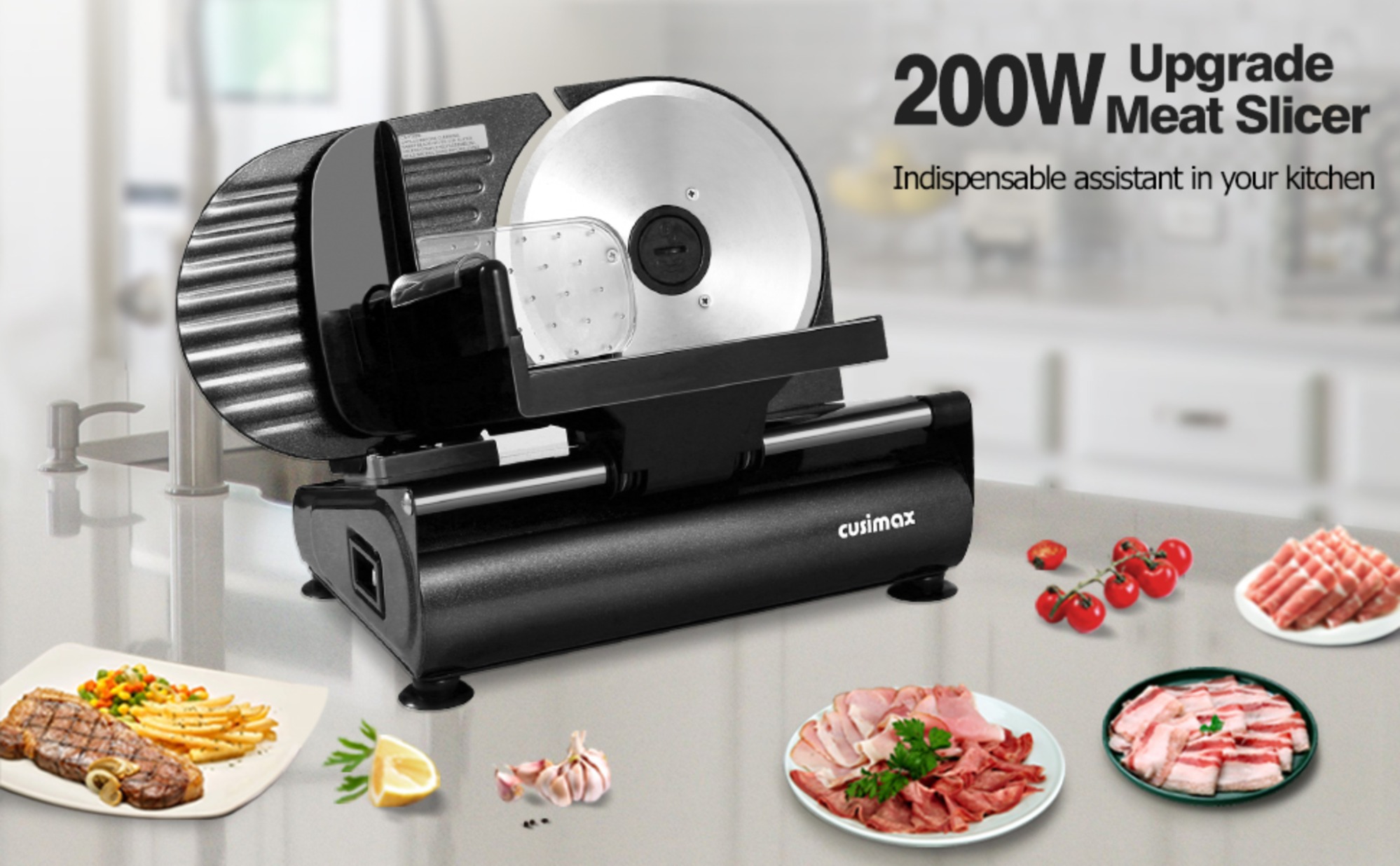 WHY CHOOSE CUSIMAX MEAT SLICER?
Professional Level of Equipment that Achieves
This product can't only slice turkey, hams, chicken, cheese, sausage but also vegetable and fruit. With the adjustable thickness for fine slicing, you can enjoy the taste of freshly sliced foods with your friends and family.
Easy to clean
The non-serrated stainless blade is removable.

Twist the central plastic part of the blade clockwise to undo with the edge of a coin.

Carefully remove the blade and immerse it in warm, soapy water for several minutes.

Rinse and dry thoroughly.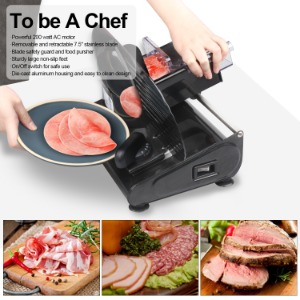 Simple Operation
1. Pull the sliding platform rested against the food shield and place a collection tray (not provide) behind the blade before using.
2. Place the food on the platform and adjust food pusher until it holds the food firmly in place.
3. You just need to push the sliding table by touching food guide handle after turn on the machine and rotate the thickness knob for desire slice thickness.
*Notice:
Never slice frozen foods and meat with bones.

Always use the food pusher in place.

Don't operate the appliance continuously for more than

10

minutes.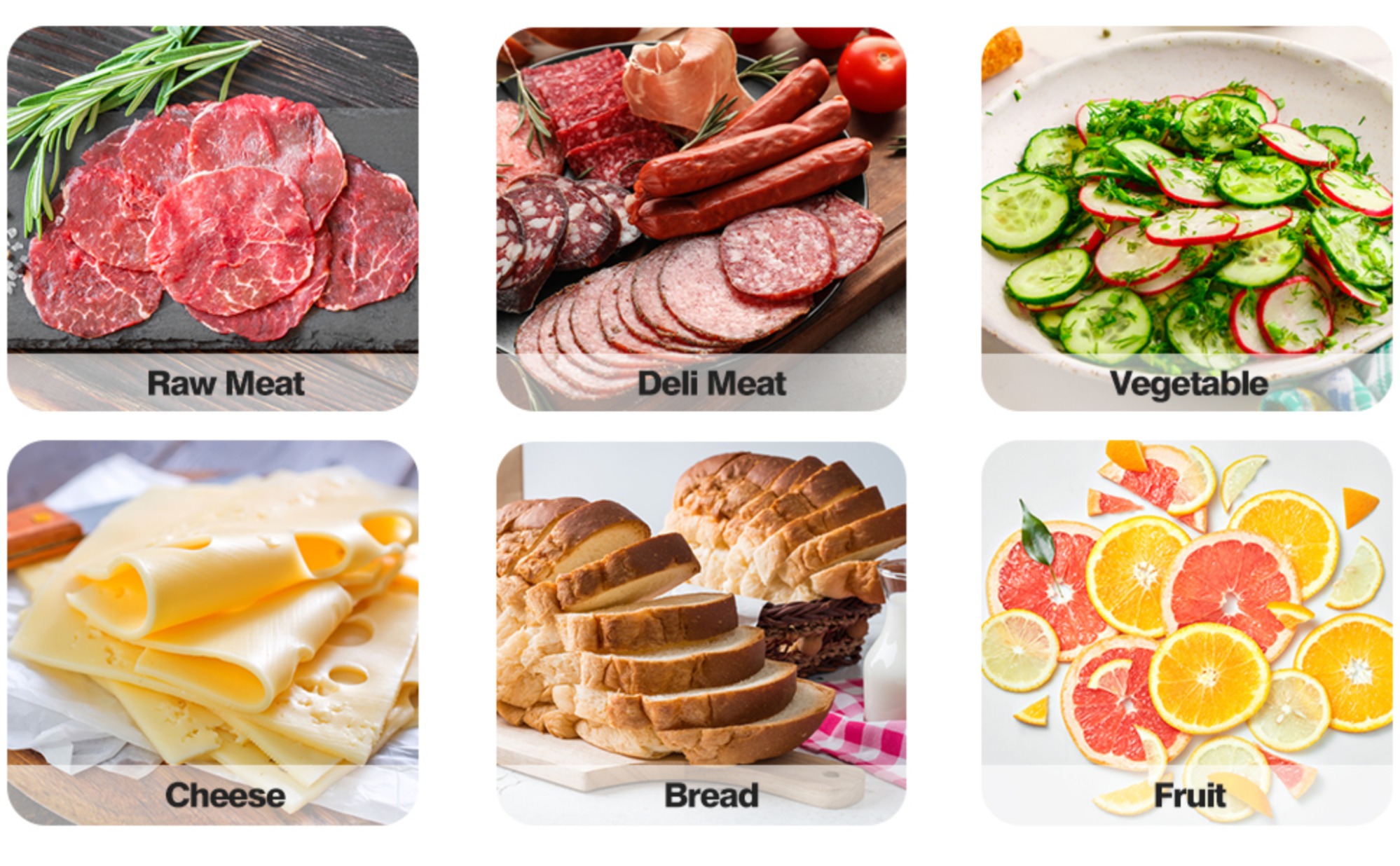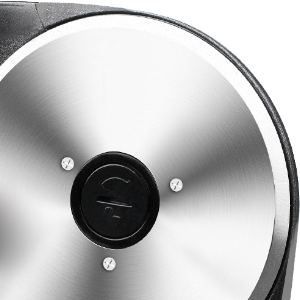 Easy to clean
Use the coin edge to turn the central plastic part of the blade clockwise to remove it. This feature makes the meat slicer easy to clean.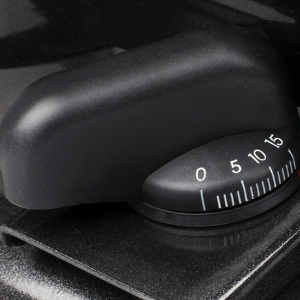 Adjustable Thickness Knob
0-15mm adjustable thickness, and the meat slicer has the tick mark to show the precise thickness, it's perfect to slice various food, such as bread, cheese, meat ,deli, etc.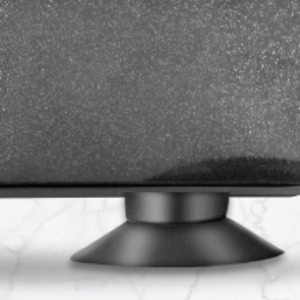 Strong Suction Rubber Feet
The slicing machine has 4 rubber feet in the bottom, it keeps the deli slicer stable while working, please rest assured to use it.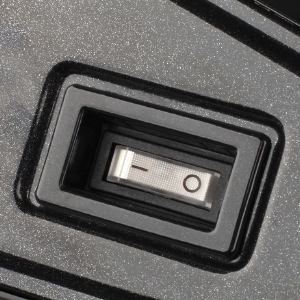 Safety Protection
You need to press down the On/Off power button to turn it on, and the blade safety guard and food pusher to protect your hands from sharp blade.