Product parameters: 120V/60Hz 800W
Item weight:4.73LB
Product Dimensions:

8.66"D x 9.13"W x 3.78"H
[Multifunctional] With three detachable plates, you can make sandwiches, waffles or steaks, etc., to meet your various needs.
[Evenly and fast heating] 800W high power, can quickly reach the cooking temperature. Equipped with double-sided heating plate, which can heat evenly on both sides.
[Indicator light] Reduce the waiting time, when the red light is on, it means that the machine is still warming up. When the green light is on, it means you can make a delicious breakfast.
[Safe And Compact Design] Cold-touch locking handle to protect your hands from burning. The machine is small and takes up little space.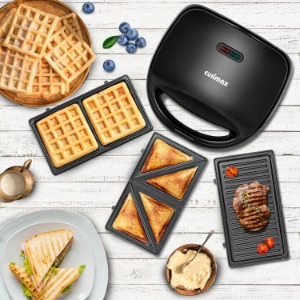 3 Easy Step to Cook Your Delicious Food
Plug in the power supply and preheat the sandwich maker. The red light will be on during preheating.

After the preheating is done, the indicator light changes to green. Add the prepared ingredients, close the upper cover and lock.

Wait for a few minutes, unplug the power, and enjoy your delicous food!
NOTE:
The first time you use the sandwich maker, it may have a slight odor and may smoke a bit. This is normal and common to appliances with a nonstick surface.

Never touch the top housing before the machine cool down.

During cooking, the green ready to cook pilot light cycles on and off to maintain the appliance atthe correct temperature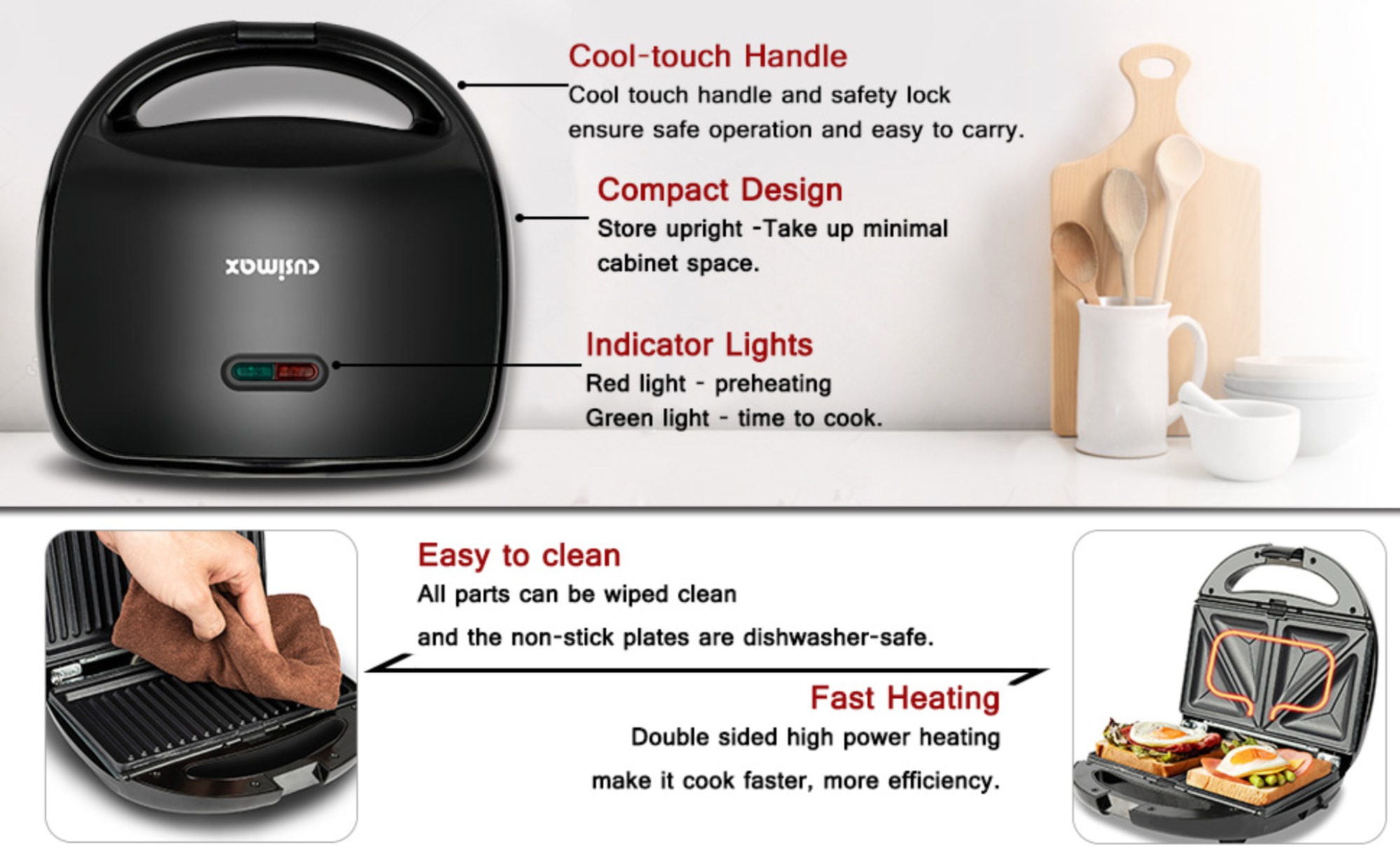 With 3 detachable paltes, you can cook various food like sandwich, waffle, steak with this sandwich waffle maker.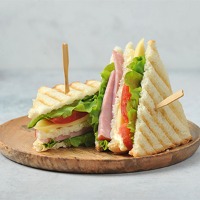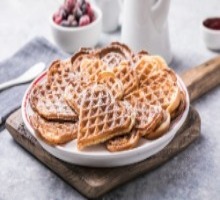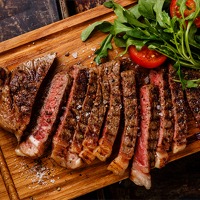 1.Sandwich Plate for Sandwich
2.Waffle Plate for Waffle
3.Grill Plate for Grilled food & Panini Press