Product parameters: 220V/60Hz 2400W
Item weight:7.13LB
Product Dimensions: 20.87*8.98*3.07(IN)
CUSIMAX infrared hotplates are equipped with 1200 W and 1200 W heating plates and two separate variable temperature controllers, which can simultaneously meet different cooking requirements. Separate thermostatically controlled heating settings provide the perfect temperature for your cooking from cooking to slow cooking, even as food heating.
This ceramic hob is compatible with all types of cookware with a diameter of 18 cm, stainless steel, aluminium pot, and can even be used with glass and aluminium cookware. Hob works with infrared heater, can effectively reduce heat loss. No electromagnetic radiation, completely harmless.
It can be an additional cooking tool in the kitchen, even in the garden, at the workplace, in the caravan or even when camping, increasing the flexibility of the kitchen. Offers various cooking options.
Automatic safety shut-off with thermostat-controlled temperature. It is normal if the display turns on and off automatically. Wait to cool down after use and simply wipe it with a clean cloth. With non-slip feet, the stability of the heating plate can be guaranteed and prevents the electric stove from moving during the cooking process.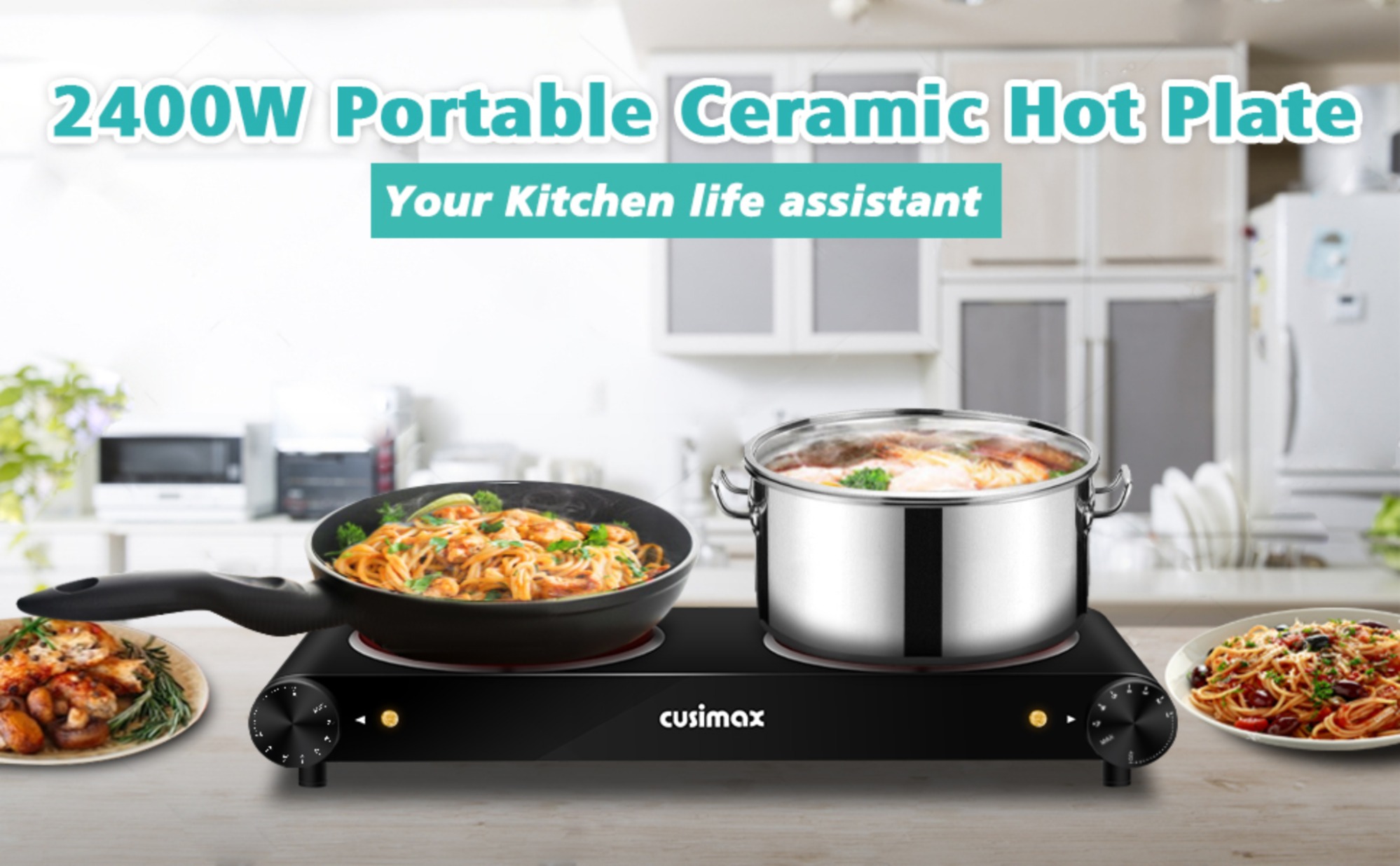 Double plates and adjustable temperatures
Cusimax 2400 W infrared double hob, be your indispensable assistant in the kitchen
Provides flexibility when cooking in your kitchen
Equipped with 1200 W and 1200 W heating plates and individual dials with variable temperature, this infrared cooking plate is suitable for all types of cookware with a diameter of 18 cm or 18 cm. It can fry, cook, simmer and keep warm.
Thanks to its compact design, the portable infrared cooking plate is ideal for student accommodation, offices, camping, caravans, holiday homes, everyday use or entertainment or can also prepare different dishes as an additional cooking device in the busy kitchen. Save time.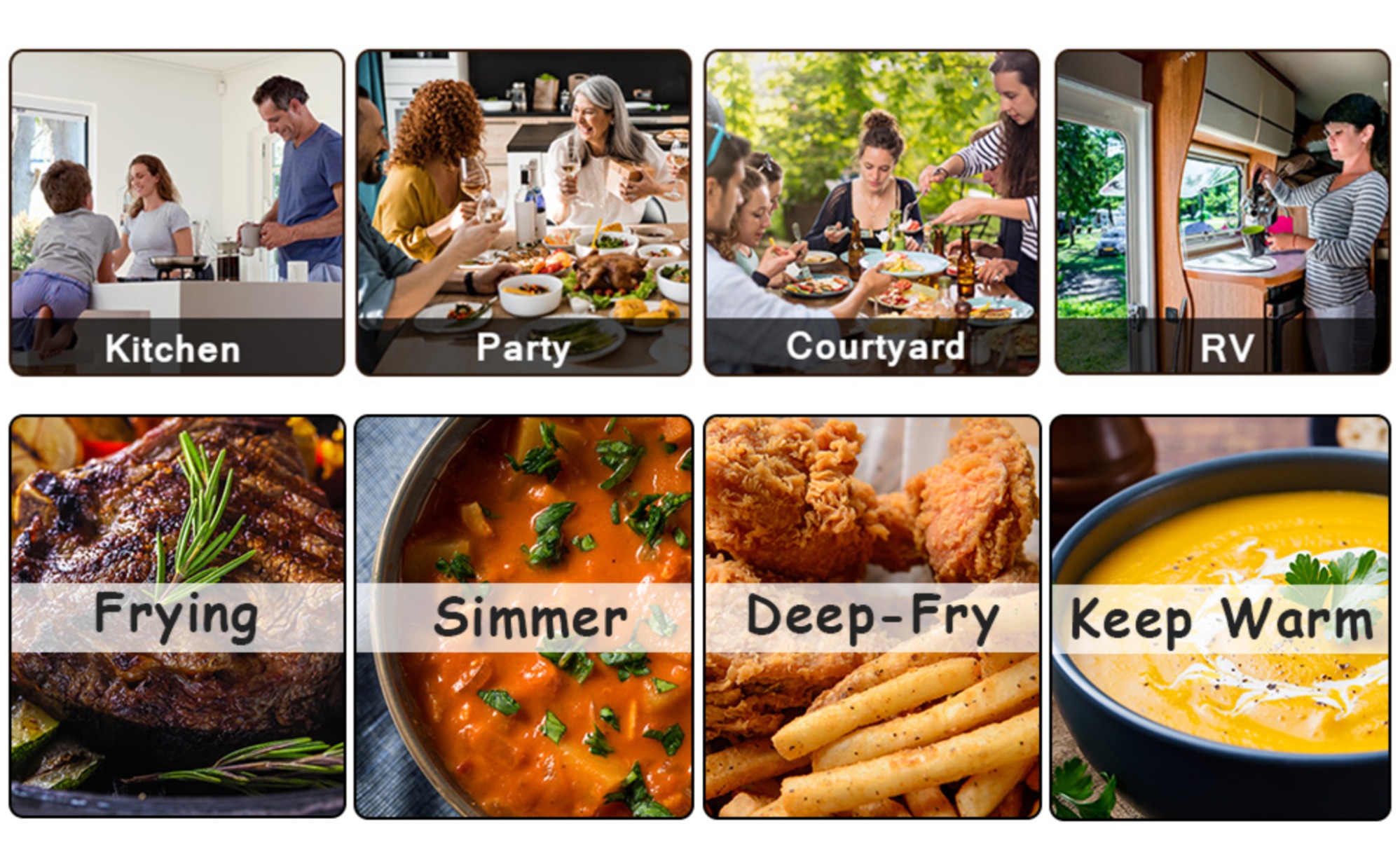 Friendly reminder:
The Cusimax stove top has overheating protection and a thermostat. It automatically turns off when the temperature is too high. It is a normal phenomenon. When you use the stove top for the first time, the device can release vapours for up to 15 to 20 minutes. This is due to the protective substances on the heating elements. No need to worry, the steam is dissipated after multiple use. Please do not touch the body of the hotplates during use, as the surface of the burner is made of stainless steel, as this leads to heat conduction. It takes about 20 minutes for the burner to be completely cooled, which keeps the food warm after use. Never use sharp abrasives, steel wool pads or corrosive detergents on parts of the hotplates, as they can scratch the surface or damage the device.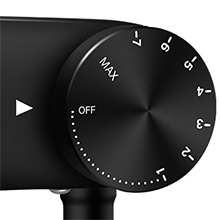 Variable temperature
The hob has an individual thermostatically controlled knob, simply turn the knob to the desired position according to your cooking requirements.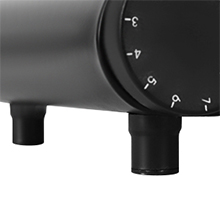 Non-slip rubber feet
The hotplate does not move casually during cooking, which improves safety.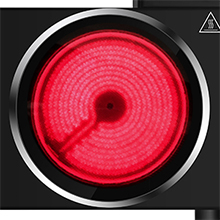 Fast heating
1200W + 1200W infrared heating plate, compatible with all kinds of cooking utensils. Quick heating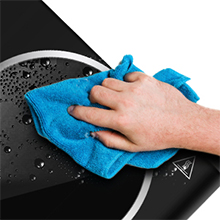 Easy to clean
The heated surface of crystal glass is smooth and easy to clean. After use, wipe with a clean cloth after cooling