Item weight:10.93LB
Product Dimensions: ‎19.7"D x 15.3"W x 7.3"H
[Small and convenient] The grill is equipped with convenient handles on both sides, and the compact and lightweight design makes the grill easy to place in the rear of most cars.
[Keep your food warm] The cooking zone space is 17.5 inches, with a 15-inch heating rack, which can effectively keep food warm.
[Even Heat] The grill's two adjustable vents control air circulation and improve charcoal burning efficiency, the enamel grill provides even heat, ensuring food is cooked properly.
[High temperature resistant] Made of high quality enamel. Enamel retains heat, can withstand temperatures up to 800°C (1472°F), and has excellent abrasion resistance and durability.

ENJOY OUTDOOR BBQ TOGETHER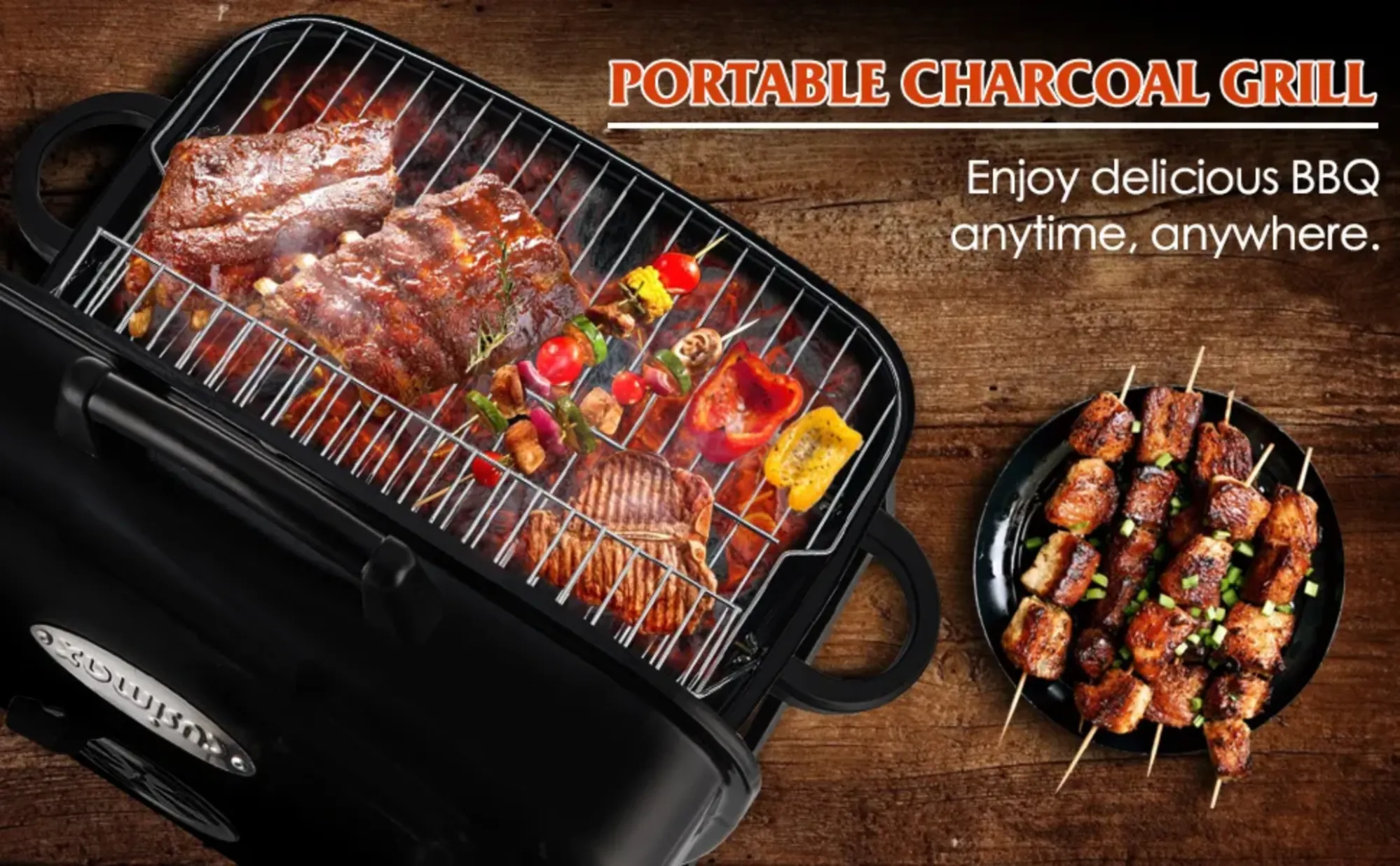 Take the CUSIMAX portable charcoal grill to enjoy the outdoor barbecue with your friends and families.
The small grill is a great idea for your outdoor camping, beach, picnic, backyard barbecue party.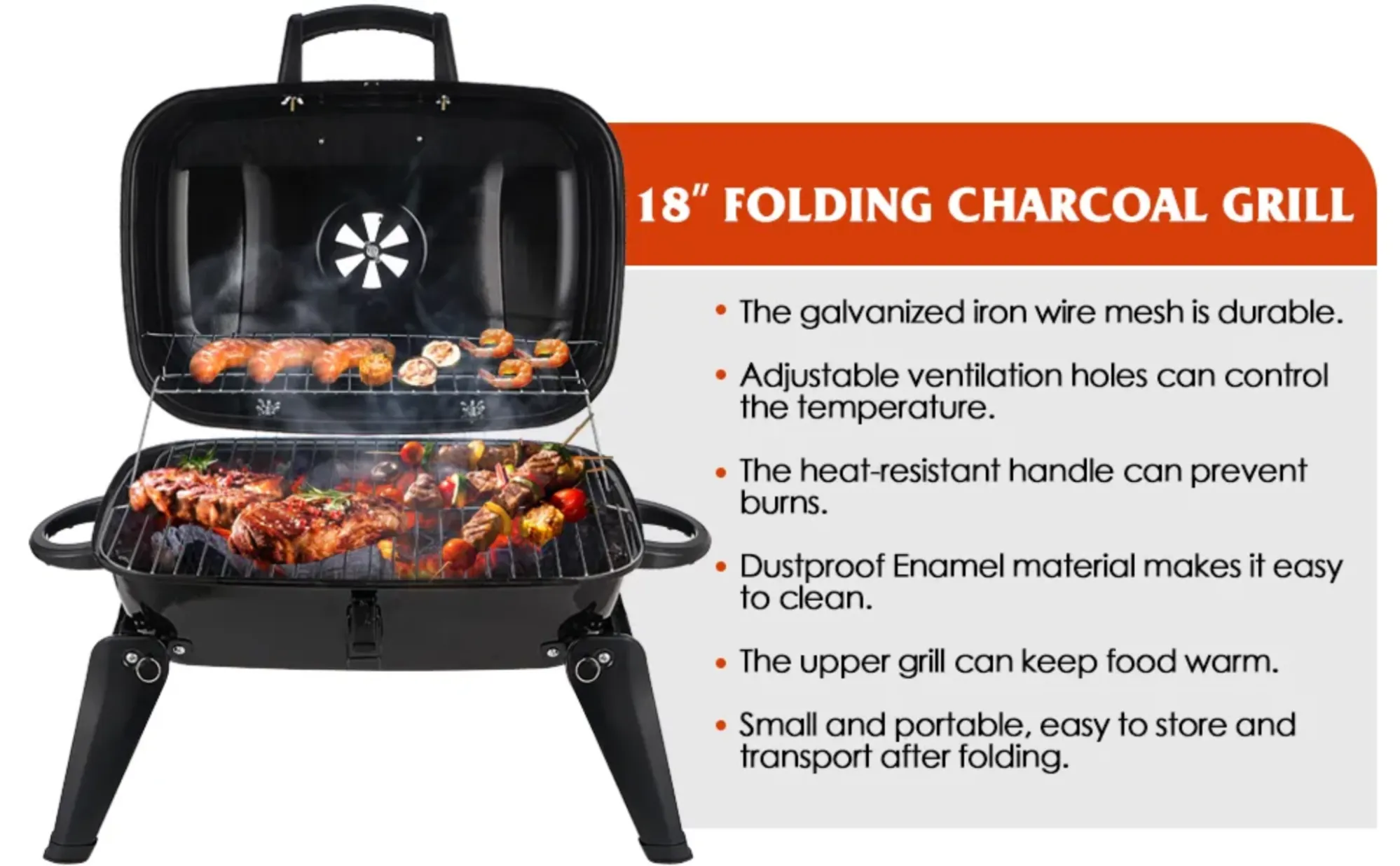 CUSIMAX Portable Charcoal Grill comes up portable handle on the both side, compact and lightweight design for convenient to place on the back of most car.
17.5-inch cooking rack and a 15-inch warming rack. The spacious cooking area can grill or smoke, easy enjoy double flavor delicious food!
When you use a heating rack, you can put the grilled food on the rack to keep it warm without worrying about it burning.
The grill made of enamel can provide even heat and ensure that the food is cooked correctly. Suitable for grilling steaks, burgers, vegetables, chicken, hot dogs, etc.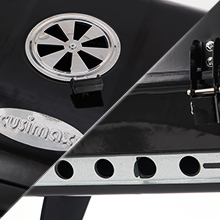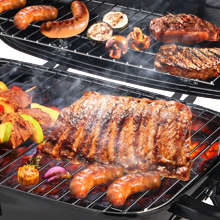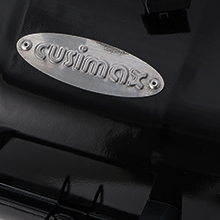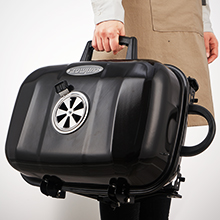 1.The barbecue grill has 2 adjustable vents to control air circulation and increase the burning rate of charcoal.
2.The small grill has a 17.5-inch cooking rack and a 15-inch warming rack. The large-area cooking rack can grilled a variety of foods, and the warming rack can keep the food warm.
3.The lid and the bowl of the portable charcoal grill are made of high quality enamel, and features excellent wear resistance and durability.
4.The compact and lightweight charcoal grill features an easy-to-carry handle, lid lock and foldable legs that makes the bbq grill suitable for the back of most cars.