Product parameters:120V/60Hz 1500W
Item weight:13.09LB
Product Dimensions: 20.67*10.83*7.28(IN)
[Multi-Function Grill] Reversible non-stick grill pan to meet your grilling, pancake needs, save the trouble of pulling out other equipment.
[Temperature Adjustable] It can grill all kinds of meat and seafood, and can also be used to make omelette pancakes, pancakes, etc. The temperature can be adjusted according to your needs.
[8 Individual Raclette Trays] 8 heat-resistant trays, can be used to make 8 dishes, such as cheese, dessert or vegetables, etc.
[Portable And Easy To Clean] Non-stick coating makes food scraps come off easily. The 19*9 inch size can be easily stored and moved.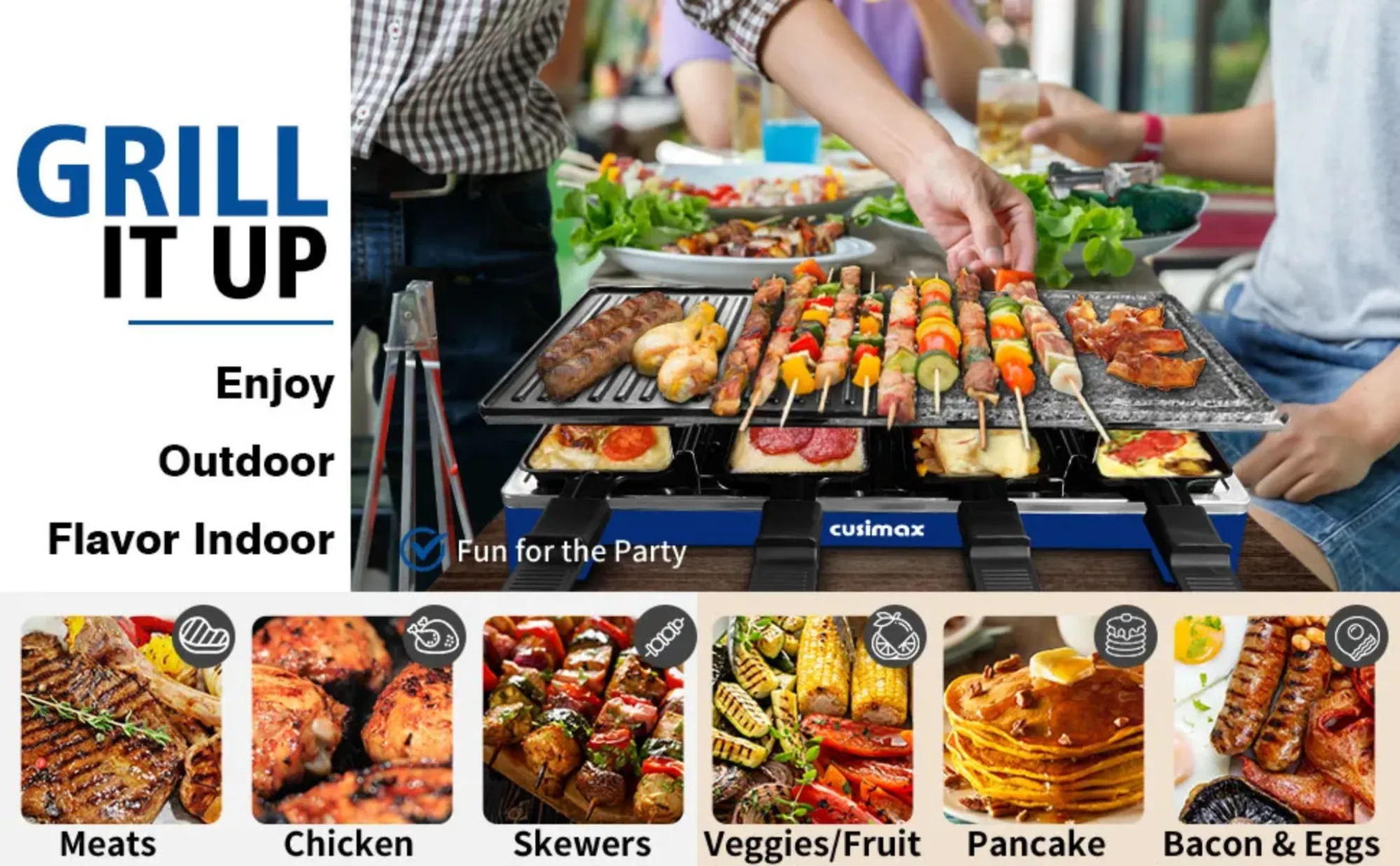 CUSIMAX Raclette Grill is ideal for any indoor grilling situation, particularly those in small confined spaces like a city apartment.
It can produce food taste like outdoor grilling. So it is surely a better choice for them who loves grilling and don't have open space.
Electric grill also saves you money. It reduces your work and provides food in a really short time, that an outdoor grill can not give. You can easily complete a whole day's meals on one machine.
Anything you would grill outside, you can grill indoors!
Take the CUSIMAX indoor grill and invite your best friends or family for a barbecue on any holiday, what a wonderful time.
No fear of hot summer or heavy rain, ice and snow, just bring your beer, prepare your favorite ingredients, and enjoy the indoor barbecue together.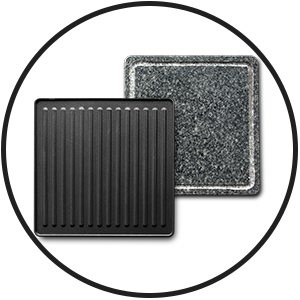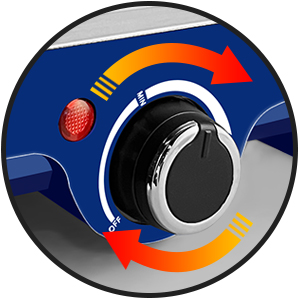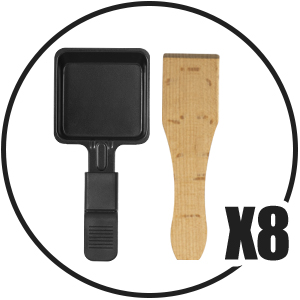 1.The grooved surface can be grilled with grill marks and easily remove excess oil.The flat surface is suitable for making crepes, pancakes and eggs for breakfast.The natural grill stone has a special heat preservation function.
2.Adjustable temperature control 374-446℉.Just finish your whole day meals in one machine.*Heats up in advance for the better results.
3.8 individual Raclette trays can meet different needs and everyone can create different food combinations.Can be used for melted cheeses, grill side dishes and hot sauces or desserts. The melted cheese or sauce can then be poured over the grilled food and a delicious cheesy dish is ready.